Research
More Topics, More Relevance
Our Research Includes
Long-form reports
Decks
Insight articles
Data products
Interactive charts
Subscriptions
The Phocuswright Open Access research subscription offers the world's most comprehensive library of global travel research and data visualization. You receive company-wide access to all of our syndicated material and interactive data, so your entire team can get the most up-to-date trends and information.
We also offer subsidized subscription packages for destination marketers, startups and universities.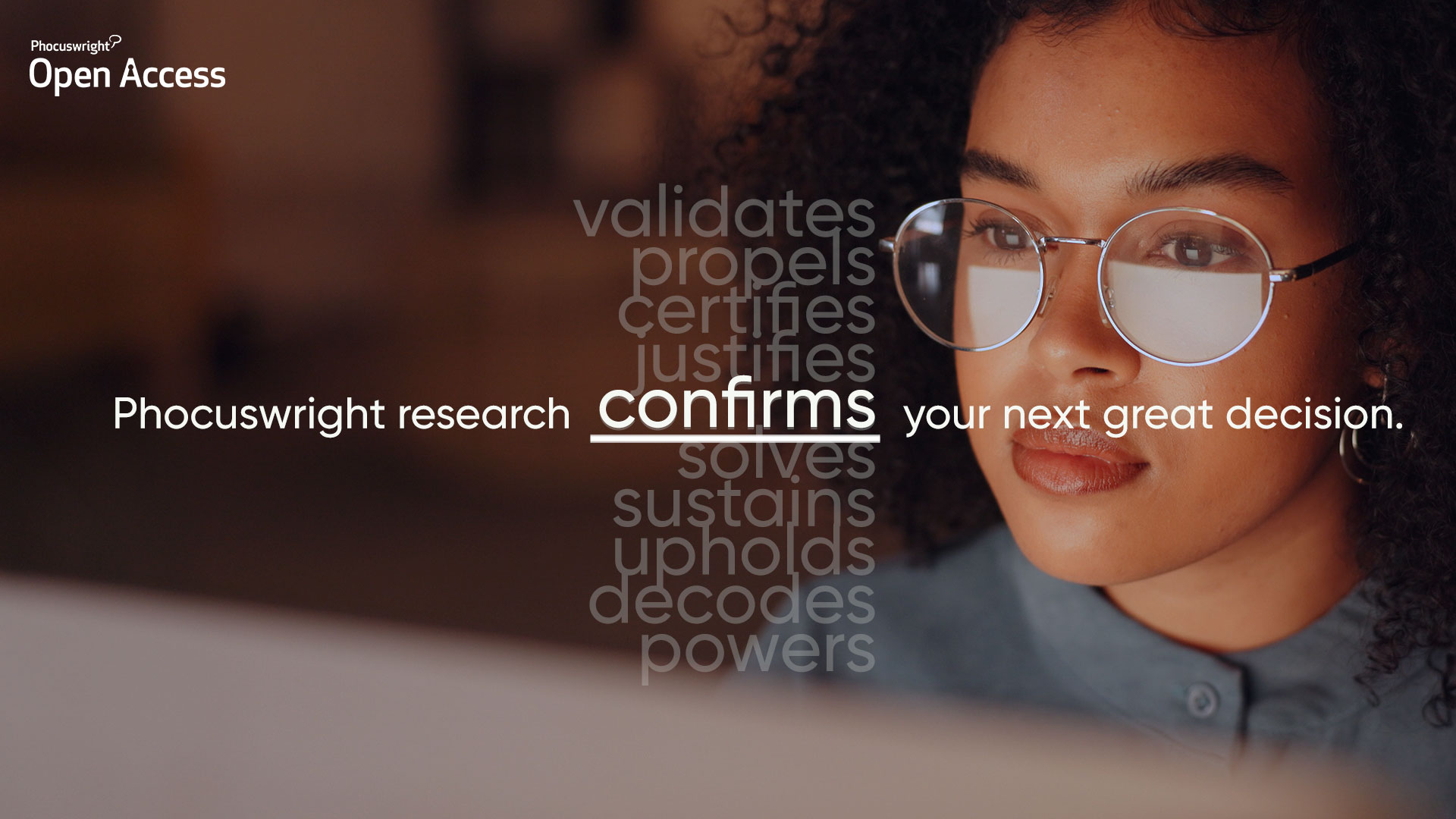 Global Coverage
Our research and analysis goes beyond borders. Check out the map for detailed research reports by topic and segment in more than 30 countries.
Consumer Research
Core Consumer Metrics
Destination Selection
Search, Shop, Buy
Tech / Devices
Segments
Interactive Data: Phocal Point
It's all about the data. With an Open Access subscription, you have access to Phocal Point, Phocuswright's interactive data visualization platform.
Create customized charts based on:
Global market sizing data
Market sizing data of more than 30 countries
Interactive travel startups database
Analysts
We are travel research experts. Our analysts are carefully selected to provide you with nuanced industry insights on consumer trends, mobile, destinations, technology, regional information and much more.
View All Analysts
Our experts and analysts are available to tackle your company's unique research needs. We dig deep to get the answers you need, using the latest intelligence, data and trends.
Learn More
Phocuswright hosts a series of multi-client research studies to tackle tough issues relating to travel, tourism and hospitality. Participants and sponsors help set the research agenda and gain access to unpublished data, all while strengthening their company's position as an industry leader.
Learn More