Events
Our premier events are more than just conferences. Get inspired by global innovators and connect with the brightest minds in the industry.
Learn about the latest products, technology, research and investment opportunities all on one stage.
We look forward to seeing you soon!
Upcoming Events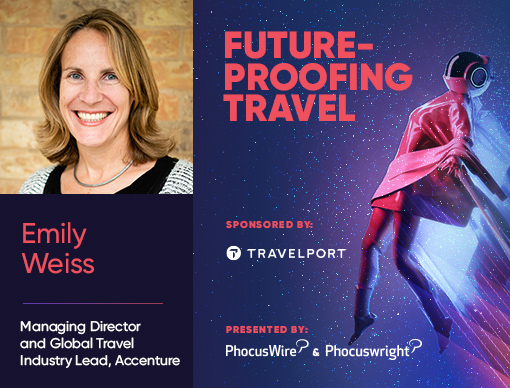 PhocusWire Future Proofing Travel
April 22, 2021 • 11 am ET
Save your place for April 22! The next Future-Proofing Travel event - produced in association with Travelport - features Emily Weiss, managing director and global travel industry lead at Accenture. This series of one-to-one interviews with...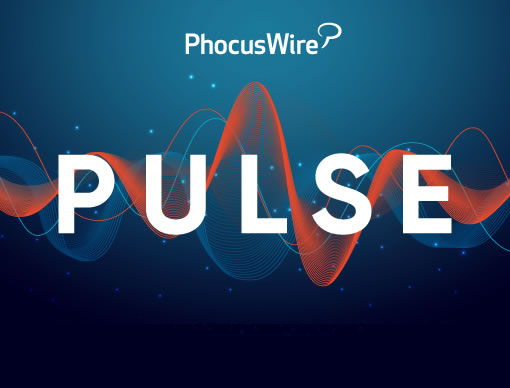 PhocusWire Pulse
April 27, 2021 • 10 am ET
PhocusWire Pulse events are a series of virtual gatherings of industry leaders and guests, dedicated to a single trend or topic in the sector.

The next event will be held April 27 (10 am ET): A New Age for Social Media –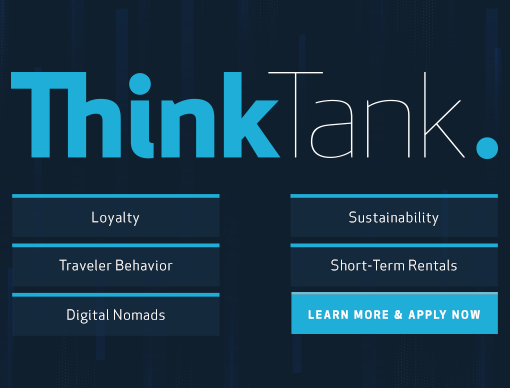 Think Tank Series
April 28, 2021 • 11 AM ET
Participate in intimate, off-record curated roundtable discussions based on your business interests, moderated by industry experts and Phocuswright analysts. Space is limited at each event! View the lineup »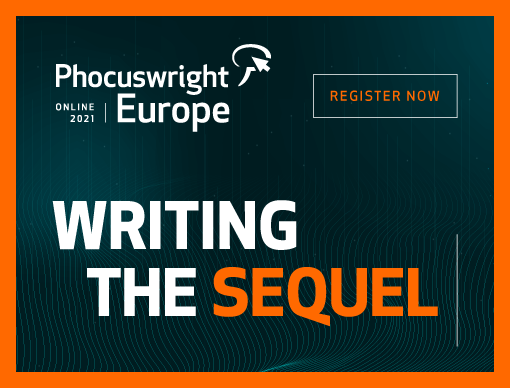 Phocuswright Europe Online 2021
June 28-30, 2021
Online
Phocuswright Europe Online 2021 features 600+ of the most influential travel leaders in one platform for pointed one-on-one conversations, critical debate, the next wave of innovation and the best networking in travel.
We can't wait to host you 28-30 June from wherever you...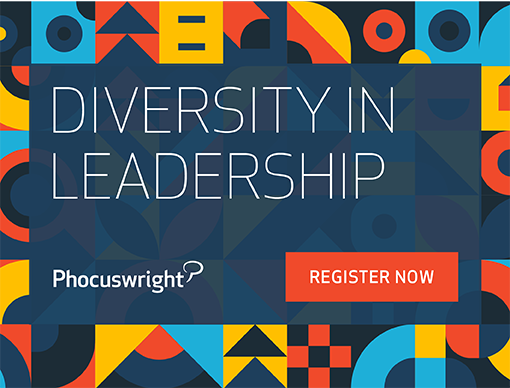 Diversity in Leadership 2021
September 14, 2021 • 11 AM Eastern Time (ET)
Phocuswright's Diversity in Leadership program sparks discussions and actions around the gender gap, diversity, anti-bias, allyship, culture, recruitment and much more. Explore how to share your initiatives or join the event »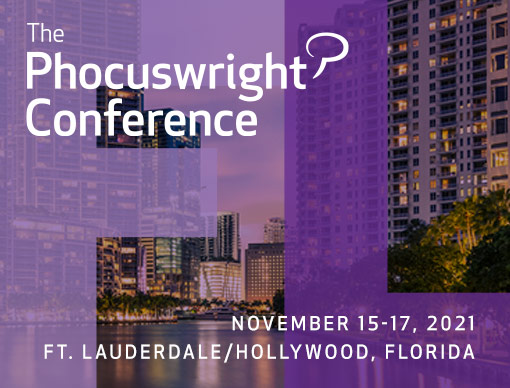 The Phocuswright Conference 2021
November 15-17, 2021
Ft. Lauderdale/Hollywood, Florida
Save the dates!
The Phocuswright Conference is the platform for smart insights and healthy debate as we navigate a brand new, mid-pandemic environment. Lets confront the extraordinary challenges we all face as the industry sets its sights on recovery.
Are you interested in speaking at one of our upcoming events? Apply now and let us know what you want to share about the travel, tourism and hospitality industry.    
We want your team to get the most out of Phocuswright's expertise and industry knowledge. Fast Track is an event-within-an-event that is customized to your company's unique goals with presentations, spotlight interviews and panel discussions tailored to your needs.    
We support startups that want to get their products to market and investors looking for the next big idea. Phocuswright Innovation offers events, unparalleled research, meetups and seminars to support a network of innovators and industry leaders working together to take the travel industry by storm.