Events
Our premier events are more than just conferences. Get inspired by global innovators and connect with the brightest minds in the industry.
Learn about the latest products, technology, research and investment opportunities all on one stage.
We look forward to seeing you soon!
Upcoming Events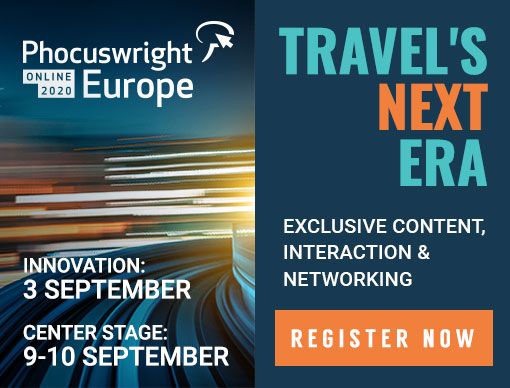 Phocuswright Europe Online 2020
Innovation: 3 September
Center Stage: 9-10 September
Phocuswright Europe 2020 will take place online, with a continued focus on identifying solutions to accelerate travel's recovery and pursuing new growth opportunities in an unpredictable environment. We'll provide networking opportunities to meet like-minded attendees and facilitate informative live...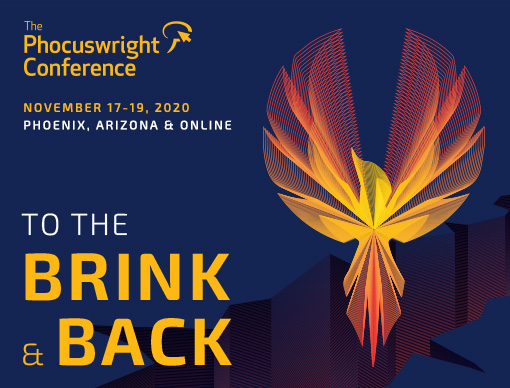 The Phocuswright Conference
November 17-19, 2020
Phoenix, Arizona & Online
As the coronavirus pandemic takes us all to the brink in many ways, Phocuswright is striving to keep the industry connected and bring us all back together. In November, Phocuswright offers a hybrid event experience that is both unrivaled and unique. The choice is yours: on-site or online. Together, we...
Are you interested in speaking at one of our upcoming events? Apply now and let us know what you want to share about the travel, tourism and hospitality industry.    
We want your team to get the most out of Phocuswright's expertise and industry knowledge. Fast Track is an event-within-an-event that is customized to your company's unique goals with presentations, spotlight interviews and panel discussions tailored to your needs.    
We support startups that want to get their products to market and investors looking for the next big idea. Phocuswright Innovation offers events, unparalleled research, meetups and seminars to support a network of innovators and industry leaders working together to take the travel industry by storm.