Research Insights
Despite challenges, OTA bookings continue to climb in Europe
Despite challenges, OTA bookings continue to climb in Europe
Published:

January 2019

Analyst: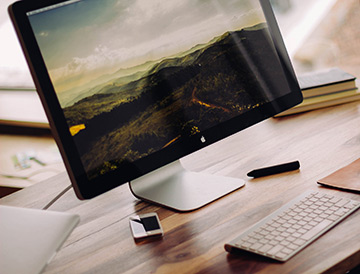 Online travel agencies (OTAs) operating in the European travel market find themselves in an interesting position in 2018. On the one hand, these intermediaries have been instrumental in the maturation of the region's online travel marketplace, and the key players in the category are household names among European travelers. But increasingly, the landscape has shrunk to the point where, in the battle for OTA bookings, just one or two players compete, making it extremely challenging for smaller OTAs to stay in the game. As importantly, OTAs are now overshadowed in certain segments by the online supplier-direct channel, as a result of suppliers' success in developing and promoting their own online booking platforms.
Despite the challenges, OTA bookings continue to climb in Europe. In 2018, the supplier-OTA channel reached €47.9 billion*. Modest growth is projected for the next several years, as OTA bookings grow at roughly half the pace of the supplier-direct channel. More specifically, in terms of OTA channel distribution, growth has become uneven; while desktop bookings are projected to be flat for the next few years, OTA mobile bookings are projected to skyrocket. By 2022, more than a third of European supplier-OTA bookings will be transacted via mobile websites and apps.

(Click image to view a larger version.)
Historically, OTAs have focused more on technology than have travel suppliers, and it is critical for them to maintain this focus to remain competitive with online direct bookings in some segments. This is particularly true with respect to the high-growth mobile channel.
---
There is extraordinary room for growth in Europe's (online) travel market. Join us at Phocuswright Europe (15-16 May in Amsterdam) as we cover what moves and defines the markets in 2019 and ahead.

Register early for the best ticket pricing! 
---
Of course, not all travel segments are the same, and a range of factors contribute to the relative importance of OTAs in a particular category. For traditional airline carriers, the supplier-OTA channel captures a significant amount of online bookings. However, OTAs barely register a blip in terms of online low-cost carrier bookings. In the fragmented hotel segment, on the other hand, OTAs (led by market leader Booking.com) have been dominant.
Purchase Phocuswright's newest travel research report, Europe Online Travel Overview 2018, to explore:
Size of the European leisure travel market, total vs. online
Size, market share and trends for six key markets: France, Germany, the U.K., Italy, Spain and Scandinavia
Market forecasts through 2022
Analysis of all major travel supplier segments
Supplier-direct vs. intermediary bookings
Mobile bookings by segment
Key trends and players
Also in this series:
Phocuswright's Open Access research subscribers have immediate access to these reports. Learn how your entire company can gain access to Phocuswright's full library of research here.