Research Insights
7 key trends and developments in the European online travel market
7 key trends and developments in the European online travel market
Published:

December 2018

Analyst: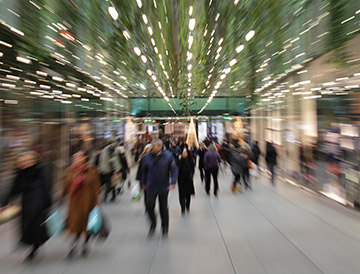 Despite a variety of economic and political challenges throughout the region, Europe's total travel market continues to expand. Gross travel bookings will climb 2% to €286 billion in 2018. Except for traditional airlines, which will dip slightly, all other supplier segments are projected to notch at least modest gains. And while Europe represents one of the world's most mature online travel markets, online bookings are still growing faster than the overall market. Here are 7 key trends and developments in the European online travel market:
Total market enjoys modest gains
Online advances, but it's all about mobile
Suppliers winning battle for online bookings
Among OTAs, gulf widens between leaders and rest of the pack
Brexit and travel: Much ado about something?
Overtourism creates opportunities and outrage in major hotspots
Amid strikes and financial woes, Europe's skies still unsettled
Purchase Phocuswright's newest travel research report, Europe Online Travel Overview 2018, to explore:
Size of the European leisure travel market, total vs. online
Size, market share and trends for six key markets: France, Germany, the U.K., Italy, Spain and Scandinavia
Market forecasts through 2022
Analysis of all major travel supplier segments
Supplier-direct vs. intermediary bookings
Mobile bookings by segment
Key trends and players
Also in this series:
Phocuswright's Open Access research subscribers have immediate access to these reports. Learn how your entire company can gain access to Phocuswright's full library of research here.