Research Insights
A milestone for online bookings in Europe
A milestone for online bookings in Europe
Published:

January 2020

Analyst: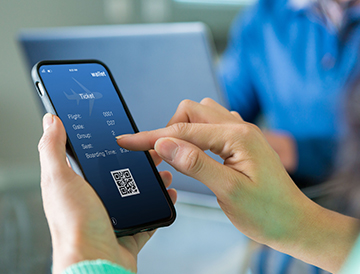 If nothing else, 2019 gave the European travel industry plenty of opportunities to demonstrate its resilience. According to Phocuswright's latest travel research report Europe Online Travel Overview 2019, the sudden collapse of one of the region's biggest travel brands, the looming exit of the U.K. from the European Union, and myriad challenges in the airline segment each threatened to derail growth. Despite these and other formidable issues, Europe's travel market grew roughly 2% in 2019 to €296 billion. Though the fallout from these challenges will no doubt extend into 2020 and beyond, travel continues to be a key element of the European lifestyle and the continent remains an attractive destination for travelers everywhere. Hence, the overall market is still projected to climb over the next several years.

(Click image to view a larger version.)
These gains, however, are not reflected equally across all distribution channels. Offline bookings continue to decline as European consumers seek out online platforms both to plan and purchase their leisure trips. For the first time, more than half of all European travel bookings were made online in 2019. Led by Europe's two largest markets — the U.K. and Germany — online bookings are projected to continue to climb. By 2021, Europe will surpass the U.S. to have the highest online penetration of any other region.
Phocuswright's Europe Online Travel Overview 2019 features access to detailed country reports on Europe's largest and most influential travel markets. To read the full report, purchase it here. For in-depth, country-specific coverage, click any of the following: France, Germany, Italy, Scandinavia, Spain or the U.K.
To unlock this report for you and your entire company (along with the entire Phocuswright research libray) subscribe to Open Access. You can find all of the benefits of the subscription here. Phocuswright research helps power great decisions. Questions? Please contact us.
---
Stay on top of Europe's travel industry
Attend Phocuswright Europe (4-6 Aug 2020 in Amsterdam) to put your finger on the pulse of innovation, trends and the state of travel in Europe.