Research Insights
Adoption and developments in voice use in travel
Adoption and developments in voice use in travel
Published:

October 2019

Analyst: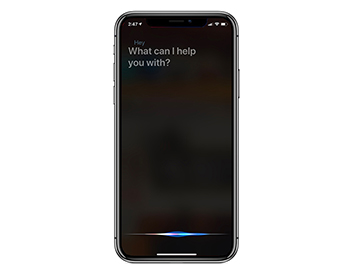 This article is part of a content series that explores some of the most significant technology-driven issues or developments that will shape travel distribution this year and beyond. For more on these hot topics, check out Travel Innovation and Technology Trends 2019.
Voice technology is a natural fit for travel and likely to become as ubiquitous over time as the mobile phone that accompanies so many travelers already, according to Phocuswright's latest travel research report Travel Evolutions in Voice Recognition & Biometrics. People are used to talking into their mobile phones while they're on the move, asking the entity on the other end to do things for them either out of need or convenience. It's a relatively simple transition to go from asking a person for assistance or information to asking a device for that same assistance, so long as the ask is understood - at scale -- and translated properly. That's where voice technology has finally caught up.
Most commonly, travelers use voice search while they're driving to find a location or get directions (many installed automobile digital consoles now accept voice commands) and when they're stationary to conduct research to find things to do or places to eat (see figure below). As voice-enabled options become more pervasive, consumers continue to be more comfortable using voice to book travel, with 37% of U.S. consumers saying they would be comfortable doing so.

(Click image to view a larger version.)
Voice activated devices like smart speakers (Amazon's Echo or Google's Home, for instance), native mobile assistants (Google Assistant, Apple's Siri), and third-party mobile-enabled service platforms have all found their way into or have been uniquely developed for travel and hospitality (Runtriz, Go Moment, Whistle, among others).
As voice-enablement becomes more and more commonplace, both business and leisure travelers want to do with voice activation on their trips what they're used to doing in their homes: unlocking secured doors, searching for information, asking questions, placing orders, voice-commanding appliances. These voice-activated services are all part of a growing trend called, "Do It For Me" or DIFM.
Providers of voice technologies, keen to partner with a growing global industry like travel and hospitality, has begun forging deals utilizing their platforms. In 2018, for instance, Amazon launched Alexa for Hospitality, enabling hotel brands like Marriott to place Alexa-enabled smart speakers programmed with specific guest services skills in guest rooms so that guests can merely voice command or request a host of services. , Air carrier KLM developed a packing assistant called "BB," powered by Google Home, to conversationally-guide travelers through a packing list based on their destination.
To continue reading this report on how voice and biometric technologies hold much promise for travel, subscribe to Phocuswright Open Access here. This report is available for subscribers only – subscribers unlock the report and the full Phocuswright research library for their entire company.