Research Insights
10 things you might not know about the New Nomad in 1 minute
10 things you might not know about the New Nomad in 1 minute
Did you know that most full-time New Nomads are management level, most likely working in tech or finance and eager to spend while traveling?
According to Phocuswright's latest travel research report
The New Nomads: Work and Play From Anywhere
, the demographics and behaviors of the New Nomad population illustrate that many of the previously held assumptions about digital nomads are outdated.
It's crucial for travel companies to understand the demographic shifts, destination decisions and work habits of this growing traveler population.
Here are 10 things you might not know about the New Nomad:
---
Related: Myth busting the new digital nomad
---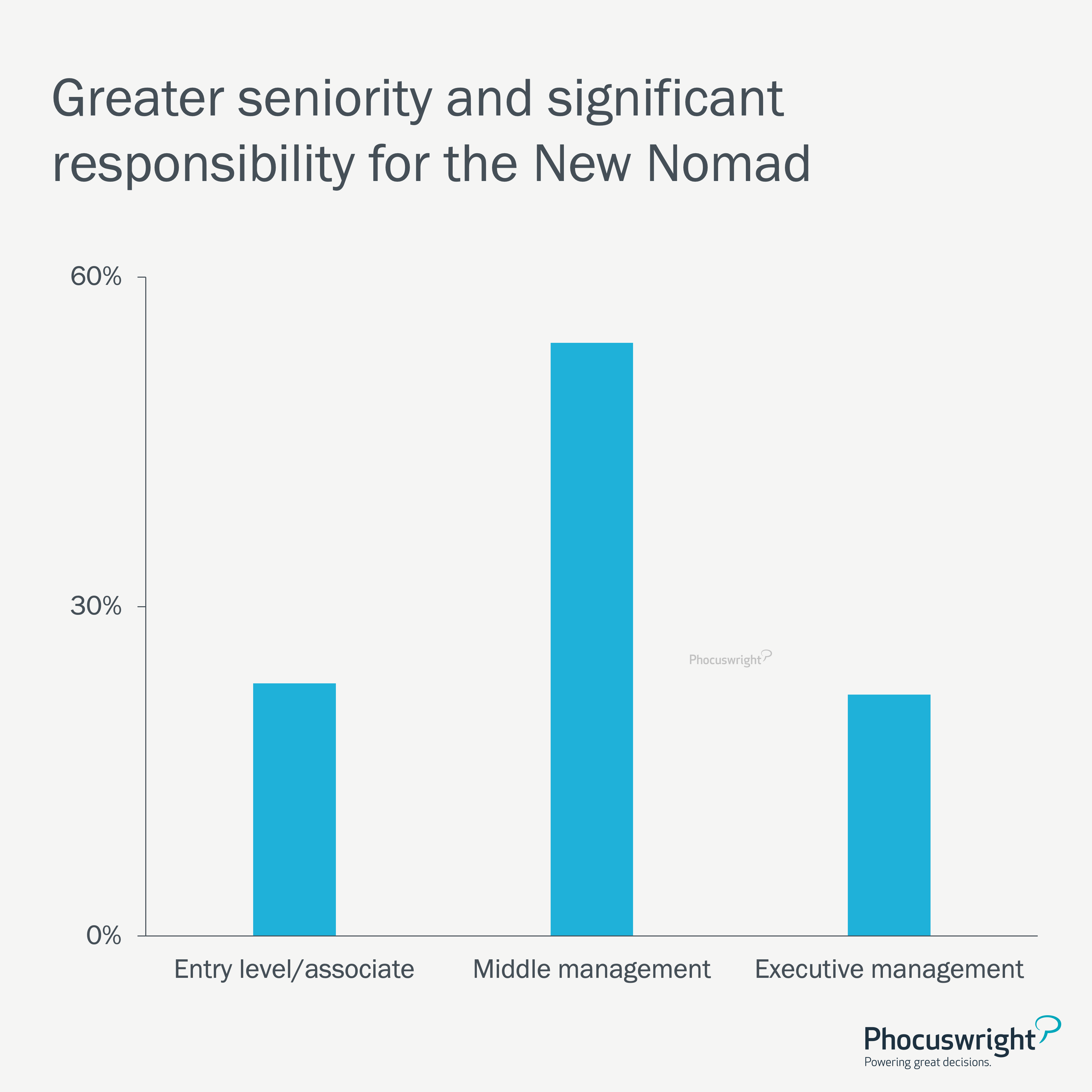 This new
report
helps travel companies and marketers gain a crucial understanding of this demographic:
Factors driving combined work and travel
The New Nomad: Work Profile
Employment industries
Work schedule policies
Work location and habits
Spend and expenses
Concerns with adapting the nomad lifestyle
Number of annual trips
Destinations and structures considered
Lodging vs. Non-lodging purchases
Future outlook
And more
At Phocuswright, the insights never stop. Browse our research library and consider subscribing to Phocuswright Open Access. This subscription puts every report and our data visualization tool Phocal Point at your finger tips (plus your whole company can gain access). See the benefits
here
.