Research Insights
Consumer demand is shaping the experiences market
Consumer demand is shaping the experiences market
Published:

February 2020

Analyst: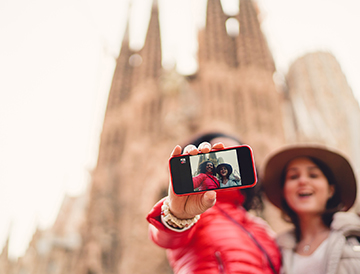 In the U.S., travel activities and experiences account for 8% of travel gross bookings and continue to grow. According to Phocuswright's travel research report, Experiences 2019: U.S. Market Opportunity and Consumer Behavior, in 2018, the U.S. activities market totaled US$34 billion and growth continues to outpace the total travel market. Online bookings are accelerating, fueled by providers offering inventory online and making mobile bookable, reservation technology companies helping digitize businesses, and a host of acquisitions by and investments in online resellers. Because activities and experiences are coming online during a time that mobile travel bookings are already common in other segments, a rapid offline to mobile shift has skipped the usual offline-to-online path seen in other segments.
A lot of the change seen in the activities and experiences segment has been driven by changing research and booking behavior by U.S. travelers. Travelers research activities on an ongoing basis, starting from before they book other trip components until they are already in-destination. As suppliers bring more supply online, pre-trip bookings are more accessible and advance bookings are on the rise with 38% of travelers preferring to have everything booked before they go.

(Click image to view a larger version.)
This has resulted in more than half of U.S. activity providers reporting increased customer volume year-over-year. These activity providers understand the importance of the direct sales channel, with more than nine in 10 providing a website with live online booking and their sights set on mobile booking to support consumer trends. Similarly, these providers view online intermediaries as opportunities for growth. But connectivity between resellers and providers remains manual and providers aren't yet focused on changing when considering a reservation system.

(Click image to view a larger version.)
Besides advancements in reservation and bookable technologies, activity and experience providers are focusing on developments in digital and mobile ticketing. Emailed tickets have risen, but this practice sometimes leaves many travelers frustrated and the change is even slower for OTA sales. The ever-changing dynamics of consumer demand surging ahead of supplier readiness will continue to play out in 2020.
Phocuswright's Experiences 2019: U.S. Market Opportunity and Consumer Behavior tracks the U.S. travel activities sector, examining how U.S. consumers view and engage with activities, and charts the activity provider and seller marketplace. To purchase the entire report, click here.
To discover more reports and products like this, consider subscribing to Phocuswright Open Access. You can unlock the entire Phocuswright research library for your entire company. See the benefits and contact our team to get started here.
---
Stay on top of Europe's travel industry