Research Insights
Total immersion in travel planning
Total immersion in travel planning
Published:

October 2019

Analyst: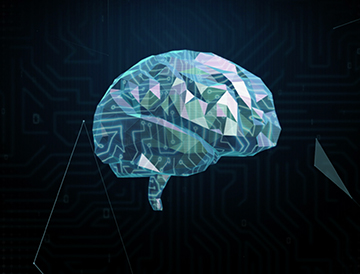 Travel, tourism and hospitality are a perfect match for the immersive web. Leisure travelers, after all, seek to immerse themselves in a destination, to explore new sights and sounds, to learn about history or experience a different culture. According to Phocuswright's latest travel research report, Total Immersion in Travel Planning, immersive experiences can draw on these desires to enrich the travel experience throughout all stages of travel, from inspiration, to shopping, to in-destination experiences.
Immersive experiences can lie anywhere on the continuum between reality and virtuality. In the full research report, Phocuswright analyst Cathy Walsh uses the catch-all term extended reality (XR) to refer to the full spectrum of possibilities (including augmented, mixed and virtual reality). While there remains a lack of consistency in the terminology used to describe virtual technologies, the term XR is increasingly common.

(Click image to view a larger version.)
Inspiration: XR implementations can inspire travelers to visit a destination or attraction by offering them a taste of the experience. By enabling travelers to preview a destination or activity, XR implementations can help to surface off-the-beaten path options, potentially addressing the problem of overtourism by inspiring travelers to embrace alternatives they may not have considered. The ability to preview unfamiliar locations could serve to reassure travelers and encourage them to try new things.
Shopping: XR can help travelers choose between different travel products. For example, a traveler seeking accommodation could explore the interiors of hotels or compare private accommodation options to see if a prospective home meets their needs. Travel companies can also use XR to promote new products or upgrades.
In-Destination: XR implementations have significant potential to transform the in-destination experience by enhancing the physical environment with digital content. For travelers exploring a destination, XR could provide historical context, promoting nearby attractions or existing art or bringing exhibits to life.
The transition to an immersive web will not happen overnight, but the progress so far makes it clear that it is coming. A clear roadmap exists, and the changes that need to take place are already underway. As supporting technologies continue to evolve, travel companies should continue experimenting with XR functionality and begin to devise a long-term strategy for incorporating immersive content into the travel planning process. The next generation of the web is immersive, and it's being built right now.
To read the full analysis, which includes the history of XR, more travel applications, comparisons to other industries and more, subscribe to Phocuswright Open Access. A subscription unlocks this article for your entire company, along with a full suite of benefits like access to the entire Phocuswright research library.