Research Insights
The race for platform dominance
The race for platform dominance
Published:

October 2019

Analyst: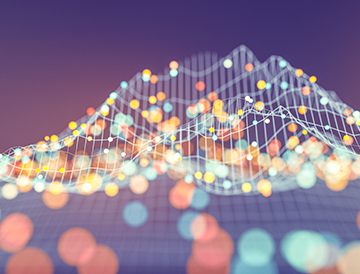 This article is part of a content series that explores some of the most significant technology-driven issues or developments that will shape travel distribution this year and beyond. For more on these hot topics, check out Travel Innovation and Technology Trends 2019.
In 2011, Marc Andreessen, co-author of the first widely used web browser (since turned venture capitalist) famously proclaimed that "software is eating the world," observing that global economies were shifting from being hardware-based to software-based. Fast forward just a few years, and this saying already requires an update: Platforms are eating the world.
What's the distinction? According to Phocuswright's latest travel research report, The Race for Platform Dominance, platform companies are software companies, but with a twist. In traditional supply-side software, the program itself is the product, which is produced internally by the company's employees and shipped to customers in a linear process. But in a platform company, the product is created externally, connecting producers and consumers (or buyers and sellers) with each other in a digital, demand-side marketplace. The resulting network itself becomes the backbone of the product.
This has proven to be a profound business model innovation because network effects result in extreme efficiencies and scale (facilitated by big data and enabled by cloud computing), with which it is difficult for traditional (asset-heavy) businesses to compete.
Platform companies have come to command, and perhaps even monopolize, the business landscape. The question for the travel industry is: Is travel also a winner-take-all game?
Certainly, the winner-take-all scenario is true in some areas of travel: The big three OTAs command an unprecedented share of the OTA market (see figure below), and consolidation among airlines and hotel chains has increased pace in recent years, often squeezing smaller rivals. Yet thousands upon thousands of travel suppliers, resellers, SaaS providers and startups are thriving.
Because travel is a complex, multi-category industry (plenty of legacy technology, dozens of verticals) there may never be a clear "winner" in this market as there is in search, social media or entertainment. Planning, booking and experiencing travel is far more complex than buying an ad, sharing a status update or watching a movie. But we must consider what will happen if the big tech platforms continue to infiltrate travel.

(Click image to view a larger version.)
To continue reading this analysis of how companies like Google, Amazon, Alibaba are moving deeper and deeper into travel, and how travel intermediaries have followed the same model as big tech, subscribe to Phocuswright Open Access here (this article is currently available to subscribers only).