Research Insights
The evolution of air distribution
The evolution of air distribution
Published:

September 2019

Analyst: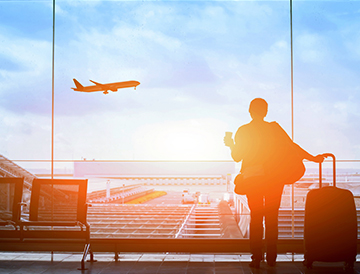 A new 4-part analysis of market landscape, dynamics and challenges
Phocuswright's latest travel research report, Evolution of Air Distribution, is a comprehensive four-part series analyzing the complex dynamics of the air distribution sector. Series components include:
Evolution of Air Distribution: History and Background (Part 1) explores the history, context and timeline for the most notable events, players and trends that have shaped airline distribution technologies and standards. Particular attention is paid to IATA's New Distribution Capability (NDC) and ONE Order initiatives.
Evolution of Air Distribution: Industry Segment Perspectives (Part 2) explores each key industry segment and region for a detailed view of the current distribution landscape. Segments covered: full-service carriers (FSCs), low-cost carriers (LCCs), online travel agencies (OTAs), travel management companies (TMCs), online booking tools (OBTs), corporate buyers, tour operators and traditional travel agents. Regions covered: North America, Europe and Asia Pacific (APAC).
Evolution of Air Distribution: New Distribution and Retailing Models (Part 3) examines current distribution models, the shift from indirect to direct channels, key existing and emerging players in the aggregation sector, along with trends in airline merchandising, retailing and pricing.
Evolution of Air Distribution: Challenges and Future Insights (Part 4) examines key distribution challenges affecting major distribution players across the industry and posits eight valuable future insights for anyone involved with or interested in air distribution.
Aim of This Research
Phocuswright undertook this research to understand how shifting market dynamics and technological advances have fostered new opportunities in airline distribution. Sales techniques adopted from other industries — such as merchandising and dynamic pricing — are finally becoming part of the air shopping process. New technologies, standards and solutions are opening the air travel distribution marketplace to innovation that promises to upend the status quo. This research takes a detailed look at how airlines, agencies, aggregators, and the corporate segment are evolving and addressing these changes and the opportunities and challenges that they bring.
This report series is available to subscribers of Phocuswright Open Access only. To download it and unlock it for your entire company, see the benefits here and then contact us to subscribe.