Research Insights
ONE Order: changes we can expect
ONE Order: changes we can expect
Published:

July 2019

Analyst: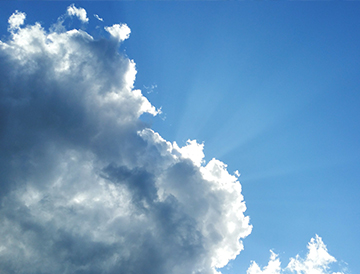 In recent years, the International Air Transport Association's (IATA) mantra has been "focus on the customer instead of the flight." IATA aims to do just that with its joint initiatives: New Distribution Capability (NDC), launched in 2012, and ONE Order, launched in 2016.
ONE Order is likely to revolutionize airlines' commercial operations and the broader supporting industry - but slowly. It will allow the industry to move away from a proprietary, technology-dependent model that still uses digitized paper-based processes, to one where airlines and their partners interact in real-time to deliver a customer-centric experience.
While ONE Order will have a transformative effect on airlines, it is likely to have widespread impact on the travel industry in general. The ultimate goal is that any travel product, such as a hotel room or car rental, that is sold in conjunction with a flight, will be captured in a ONE Order itinerary. But critically, ONE Order currently only tackles the air component of a travel purchase, so non-air services will need to be addressed in the future to ensure IATA's goal of a single, seamless order is fruitful. This will have broad consequences for all travel suppliers and sellers, requiring revised systems and interfaces, redefined front- and back-office business processes, and a fresh customer engagement language.
Below are the main points discussed in Phocuswright's travel research article ONE Order: What Changes Can We Expect Innovation Trends Series. It's available for subscribers only, so sign up for Phocuswright Open Access to unlock it for you and your entire company.
Retailing Innovation Comes to More Airlines
Simplifying the Document Trail
Cost Effectiveness and Innovation for Airlines and Partners
ONE Order Will Change Business Processes
ONE Order Will Require Technical Change
Bringing Simplicity to Travelers
Change for Agencies, Corporate Buyers and TMCs
Disruption and Opportunity for GDS and IT Vendors
Travel Ecosystem Will Face Challenges
ONE Order Pilots and Planning Underway
IATA hopes ONE Order will allow the industry to pursue simplification within each business and with each customer, improve integration throughout the travel supply chain and fuel product innovation across suppliers and IT providers. When ONE Order finally takes off, it will usher in a new area of efficiency and innovation.
This article is part of a content series that explores some of the most significant technology-driven issues or developments that will shape travel distribution this year and beyond. For more on these hot topics, check out Travel Innovation and Technology Trends 2019.