Research Insights
Brexit, dead ahead?
Brexit, dead ahead?
Published:

July 2019

Analyst: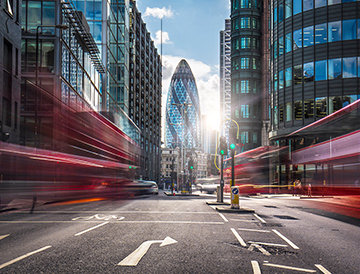 One of Europe's most influential online travel markets is set to leave the European Union. How will the U.K. go it alone, and which markets and major players will feel the brunt of Brexit? A group of experts came together at Phocuswright Europe 2019 to discuss new borders and old partnerships, fresh challenges and smart solutions, as well as practical ways to maneuver around the surrounding legislation. It's obvious that Brexit and its ongoing uncertainties remain a key challenge for the travel industry across Europe.
Check out the full session here: Brexit – Dead Ahead.
Session Panelists:
Jim Cathcart, Director of Policy and Regulation, UKHospitality
Gloria Guevara Manzo, President & CEO, World Travel & Tourism Council
Cian Kennedy, Director of IT, eCommerce and Strategy, HolidayTaxis Group
Mark Tanzer, Chief Executive, ABTA
Moderator: Dirk Rogl, Research Analyst and Content Specialist, Europe, Phocuswright Inc.
Looking at Impact to Prepare for Uncertainty
To start, it's important to understand the impact the various Brexit scenarios would have on tourism - both inbound and outbound. Knowing the likely impact on the industry and seeing what that means for your business provides a framework to put in action.
Disruption
Disruption is inevitable, whether it comes to a hard (no-deal) or soft Brexit, and even if Brexit doesn't happen at all. It's made harder by uncertainty about the changes to come.
The World Travel and Tourism Council (WTTC) claims 700,000 travel and tourism jobs are at risk under a no-deal Brexit. That's a loss of 300,000 jobs in the U.K. and 400,000 jobs across the rest of Europe. According to the WTTC, the U.K. is the fifth largest travel market in the world.
"The uncertainty, especially for recruiting talent, is unhelpful. The challenge to find talent in the hospitality sector was already big before Brexit, but we now urgently need clarity on visa processes to ensure staffing levels and consistent service." Jim Cathcart, Director of Policy and Regulation, UKHospitality.
Distraction
Headlines in all the major publications are dominated by Brexit. It's an ongoing clamor that's intended to keep us informed of the latest developments. However, with the cleft between "leave" and "remain" widening, the only constant is uncertainty.
This has an impact on the travel industry because time, money and resources are spent on strategies to prepare for what's ahead. Brexit preparations have already cost the U.K. government about £1.5 billion. Most of this has been spent on hiring more civil servants.
"The U.K. government understands the importance of the tourism industry - both inbound and outbound. We had the contingencies in place to ensure travel could happen this summer season, but we can't relax. No-deal Brexit might still happen in October and we need to take the consumers with us on this journey and continue to instill confidence." Mark Tanzer, Chief Executive, ABTA
Planning
The impact of distraction, as outlined above, is directly linked to planning. Travel suppliers and buyers need to plan their volumes for 2020 (and beyond), but they have the three scenarios for the U.K. Whether it'll be remain, soft or hard, all of these options need to be considered; and for those in the transport sector it becomes even more complex as they need to think about the U.K. both as an origin point and destination.
"One of the main concerns for us are issues with mobility. We're working on biometrics and a seamless travel journey, having better processes in airports. And that's where we're struggling: are you going to need a visa to come to the U.K.? Am I going to need a visa to travel if I live in the U.K.? When you don't have a clear path, it's very hard to plan for what's ahead." Gloria Guevara Manzo, President & CEO, World Travel & Tourism Council.
The reputation of the U.K. has been tainted in Europe and beyond, and it's likely going to fall to the travel and tourism factor to pay the damages and make reparations in order to attract both employees and guests.
Whether Brexit is indeed dead or ahead, the travel and tourism industry is already feeling the impact of vagueness. And so far, there's no certainty of the future course in sight.
Learn more about the dynamic U.K. leisure travel market in Phocuswright's U.K. Online Travel Overview 2018. This travel research report features complete market sizing, trends and analysis of all major travel segments, including projections though 2022.