Research Insights
2019 travel innovation and technology trends
2019 travel innovation and technology trends
Published:

April 2019

Analyst: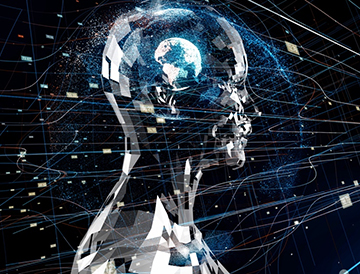 Each year, Phocuswright publishes a report that discusses the most significant technology-driven issues or developments that will shape travel distribution this year and beyond. This year we again incorporate the views of our extended analyst team, who are industry experts across a range of segments, regions and topics. Featured in Travel Innovation and Technology Trends 2019 are brief introductions to in-depth discussions on these topics that will be published throughout the remainder of this year.
Highlighted 2019 trends include:
ONE Order: Turning Distribution Upside-Down
Analyst: Mike Gerra
IATA aims to "focus on the customer instead of the flight" with its New Distribution Capability (NDC) and ONE Order initiatives. These two building blocks are the cornerstones of IATA's priorities to enhance and simplify, respectively, the distribution of airline products and services. This is driven by many airlines recognizing the need to move away from a proprietary service and technology model to a fully customer-centric, e-commerce environment.
Personalization or Customization?
Analyst: Robert Cole
Traditional market segmentation depends on demographics to attract consumers to the top of a conversion funnel. But personalization relies on more dynamic performance marketing methods, inverting the process by starting at the bottom of the funnel and tracing touchpoints upward to identify behaviors that lead to the desired outcome.

Three fundamental approaches are employed to tailor the user experience based on both explicit traveler preferences and inferred signals derived from past performance:
Customization is the adaptation of content and messaging based on explicit signals provided by the consumer (entering two adults and two children into a hotel search could trigger photos of families).
Individualization adapts content and messaging based on passive signals derived from past history from a reliable sample of past customers (newsletter subscribers booking a resort vacation in the days following a snowstorm by responding to a specific offer).
Personalization is adapting content and messaging based on both customization and individualization, including personally identifiable information intentionally shared by the customer (e.g., profile preferences and past site navigation and/or purchase behavior).
Al: All Grown Up, or Headed to the Trough of Disillusionment?
Analyst: Norm Rose
For the last three years, AI has been a common theme for companies that participate in the Phocuswright Innovation Platform. Every travel segment, from airlines and hospitality to corporate travel, has touted AI as the path to driving a more personalized travel experience. But the real activity is often happening behind the scenes, where AI reduces redundancy and inefficiencies without the traveler's awareness.

But the hype continues. Probably chief among the hype is the idea of personalization. The concept of 1:1 marketing has been around for decades, and many believe AI is the enabler of this more personalized future. There is no doubt that collecting implicit preferences via AI analysis brings us closer to the 1:1 world. But due to the infrequency of leisure travel and the various personas of business travel, this is not an easy task, regardless of advances in machine learning.

What are the true AI innovations that are working in our industry today? Which AI capabilities are still being over-hyped? What sectors have the greatest promise for AI? Will AI eliminate travel industry jobs? How can AI help humans become more efficient and knowledgeable? Are we there yet, or are we heading for the Trough of Disillusionment?
---
Phocuswright's Travel Innovation and Technology Trends 2019 is exclusively available to Open Access subscribers. Find out how to unlock our entire research library for your company with Open Access here.
---
Additional 2019 trends that our expert analysts will address:
Bots: The Future of Brick and Mortar?
Analyst: Cathy Walsh
On-Demand and Micro-Hospitality: New Kids in Town
Analyst: Mike Coletta
Edge Computing: Back to the Future
Analyst: Bob Offutt
Voice and Biometrics: Making Travel Easier
Analyst: Hollis Thomases
The Race for Platform Dominance
Analyst: Mike Coletta