Research Insights
Where Travel Agents (Still) Rule
Where Travel Agents (Still) Rule
Published:

March 2018

Analyst: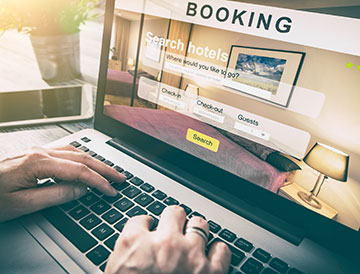 The U.S. online travel market might be growing while offline channels are flat, but that's just one part of the story. Take a closer look, and it becomes clear that offline channels are doing quite well in their sweet spots. Online travel agencies (OTAs) and supplier websites generally do perform better than offline channels overall, but they don't dominate distribution. As a matter of fact, offline still reigns.
As of year-end 2017, more than half (52%) of all U.S. travel was still booked offline, via travel agencies/travel management companies (TMCs), phone and walk-up. While this percentage is waning year after year, in some segments, offline isn't just the majority – it's dominant.
Traditional travel agents might have lost the battle with leisure air and hotel, but they still rule the roost when it comes to cruise and tour. Travel agent sales of traditional tours and packages jumped 4% in 2017 to nearly US$9 billion and now represent 68% of total sales, according to Phocuswright's U.S. Cruise and Packaged Travel report. And while travel agency share drops when we add OTA dynamic packaging to the mix (e.g., Expedia bundles), it still sits at a respectable 46% of all packages sold in the U.S. (both online and offline).
Travel agent cruise sales performed even better, spiking 5% in 2017 and outpacing the overall travel market to reach $11.5 billion. Despite OTAs' earlier attempts at selling cruise, two thirds of cruise sales still go through traditional travel agents – and that's not expected to change much through 2021. To put this in perspective, that compares to the 27% share that traditional travel agencies and TMCs have of all U.S. travel sales.
Bottom line: Travel agencies are thriving in two sectors that are leisure-only and more complex to sell. This indicates that consumers aren't making their purchasing decisions based just on channel, but on personal service and advice as well. When combining traditional vacation package and cruise sales, we see agency share growing from 67% in 2017 to 69% in 2021. That's good news for a business that's constantly under threat from the growing forces of tech, and was once deemed obsolete.
For additional insights on how travel agencies are more than holding their own in certain segments, check out Phocuswright's U.S. Online Travel Overview Seventeenth Edition.

(Click image to view a larger version.)
Learn more about the role of travel agencies and understand their growth prospects and evolving business models as Phocuswright commences its third U.S. Travel Agency Landscape study. Limited opportunities are still available for participants and sponsors to help set the research agenda, gain access to unpublished data, and more. Click here to find out more about The U.S. Travel Agency Landscape study.
For more detail on travel agency share of all segments of the U.S. travel market, read Phocuswright's U.S. Online Travel Overview Seventeenth Edition.