Special Projects
U.S. Travel Agency Distribution Landscape: 2016-2021
U.S. Travel Agency Distribution Landscape: 2016-2021
A Phocuswright Special Project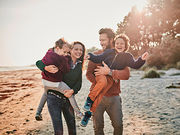 Phocuswright has been researching the travel agency distribution landscape in the U.S. since 2006. It's time for a refresh!
The rise of the service economy and the challenges of do-it-yourself have escalated the growth and complexity of the travel agency model. With a multitude of affiliations, business models and locations, travel suppliers have a much more diverse audience to find and service. U.S. Travel Agency Distribution Landscape will dig deeper into the complexity and help the industry understand what their sales force really looks like today and where they are headed in the future.
The definition of "online" has multiple meanings, with many traditional retail-type businesses generating their customers online but servicing and closing the deals offline. Independent contractors have risen to a level of high importance for suppliers as top agencies grow through these off location sales people.
The travel agency landscape appears to have stabilized but its demographics have morphed in the process. This study will size the market and examine the key issues and trends transforming the travel agency distribution landscape in the U.S. The research will be analyzed across supplier relationships, consortia and affiliation partners, and their technology providers.
Sponsors Will Learn
Agency and agent population
Technologies agents are using
How agents find and impact their customers
How to reach and influence today's travel agents
Industry trends affecting the space: business models, technology choices, booking patterns, mobile and social strategies, online activities and loyalty
... and more!
Choose The Sponsorship That Supports Your Organization's Objectives
Select the sponsorship that best suits your organization's goals. Deliverables can include (depending on sponsorship level*):
Agency survey custom questions
Findings, analysis and recommendations delivered as an in-depth PowerPoint presentation
Proprietary white paper
Analyst presentation via a group/private/public webinar
Infographic
Branding and publicity acknowledgement and rights
PDF copy of the summary report that can be shared internally and with members
PhocusWire marketing
* Some deliverables are limited and available on a first-come, first-served basis.
Design Your Own Sponsorship Package
Let us create the sponsorship package that's right for your company.
Contact our team today: +1 860 350-4084 x501 • Email