Research Insights
Online Travel's Biggest Get Serious About Tours and Activities, Fueling Online Growth
Online Travel's Biggest Get Serious About Tours and Activities, Fueling Online Growth
Published:

August 2017

Analyst: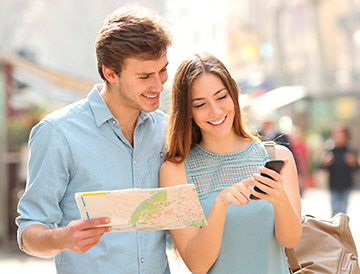 At the time of Phocuswright's 2011 landmark study When They Get There (and Why They Go): Activities, Attractions, Events and Tours, major online travel brands' interest in travel activities was lukewarm at best. Fast forward to today, and they all want in on a piece of the activities action. Even though 85% of global activities sales were still offline in 2016, advancements from resellers are contributing to tours and activities' astonishing online growth.
Here are what some of online travel's biggest have been up to:
TripAdvisor integrating Viator bookable tours and activities onto its site since acquiring the activities booking platform in 2014
Expedia transitioned its Local Expert division onto its mobile app alongside its other travel products in 2015
Booking.com launched Booking Experiences in 2016 so travelers can instantly book and pay for attractions via their app
Airbnb launched its new Trips platform in 2016, putting bookable experiences led by local host experts at the center
The online tours and activities market will nearly triple from US$10 billion in 2014 to $27 billion globally by 2020, as the industry expands its digital capabilities and more travelers book online. Tours and activities online growth outpaces that of the total travel market, and online penetration will reach 21% by 2020.

(Click image to view a larger version.)
Phocuswright's Tours & Activities Come of Age: The Global Travel Activities Marketplace 2014-2020 dives into the profound shifts taking place in the tours and activities marketplace, and why even travel's biggest players are betting on the sector as the next big thing in online travel.

This publication is immediately available for Global Edition subscribers.

Not a subscriber? Purchase the report HERE or get more information about the Global Edition HERE.