Research Insights
Mobile Booking Penetration is Skyrocketing in China
Mobile Booking Penetration is Skyrocketing in China
Published:

October 2017

Analyst: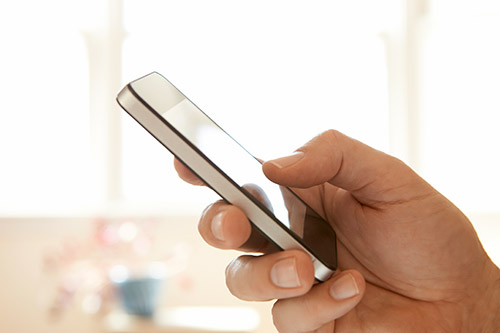 Mobile booking penetration (MBP) – the share of online gross bookings made via mobile devices – is growing rapidly everywhere. In this shifting space, it is critical for travel sellers of all stripes to understand where their audience prefers to book and how that preference is evolving. While the U.S. and most countries in Europe are seeing promising growth in MBP, China is setting the bar – and setting it high.
China had already achieved 40% MBP by 2015. It now stands at 59% and is expected to climb to a dizzying 77% by 2020, far outpacing the rest of the world. The U.S. currently lags at 22%, and is expected to reach just 30% by 2020 – ahead of only France among key developed countries, and less than half of China's expected MBP.

(Click image to view a larger version.)
What accounts for China's large lead in MBP over the rest of the world? First, it's sheer numbers: China now hosts over 1 billion mobile subscribers, the majority of them on smartphones. In India (which also has a large population of mobile subscribers), the majority of consumers only have access to basic mobile devices, which contributes to a relatively low MBP. Because broadband Internet and affordable PCs arrived relatively late in China, many Chinese never owned a desktop or laptop computer; the smartphone was their first device, making them smartphone natives who are much more likely to embrace mobile e-commerce. This environment fostered the popularity of WeChat, the world's most advanced mobile messaging and commerce platform, which many Chinese use for daily tasks including messaging, making utility payments and ordering food delivery. While the share of travel bookings taking place within WeChat is relatively small, the ubiquity and widespread use of WeChat Wallet and Alibaba's Alipay are helping Chinese travelers become much more comfortable making large purchases on their phones than the rest of the world. In addition, Chinese OTAs Ctrip, eLong and Qunar have successfully enticed travelers to book on mobile with deep discounts and a smooth booking experience.
MBP in Japan is driven by Rakuten, which generated more than half of its overall online retail sales (not just travel) via mobile in 2016. In India, MBP is being galvanized in part by the popularity of mobile wallet solutions such as Paytm. Conversely, travelers in the U.S. are hanging on to their ingrained habit of booking on desktop or laptop (or through a call center, for that matter).
Learn more about MBP around the globe, including trends across air, hotel, car and rail segments, and how suppliers are faring versus OTAs, in Phocuswright's Global Mobile Market Sizing: Focus on U.S., APAC and Europe.
Phocuswright's Global Mobile Market Sizing: Focus on U.S., APAC and Europe is immediately available for Phocuswright Research Global and European Edition subscribers.
---
Expedia, Ctrip, MakeMyTrip, Priceline, TripAdvisor, trivago
Our analysts will sit down with top executives of major online travel players from around the globe at November's Phocuswright Conference.

View the full program HERE and the speaker roster HERE.
The event is right around the corner …Register now to hear what they have to say. (Last chance to save on your ticket is October 20!)