Research Insights
Hotelbeds + GTA: Hidden Giant No More
Hotelbeds + GTA: Hidden Giant No More
Published:

April 2017

Analyst: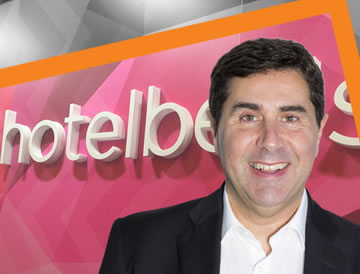 It may have been surprising, but also inevitable. Squeezed on one end by the rapid growth of OTAs and on the other by hotels' relentless drive to distribute directly and rein in bedbanks, lodging's biggest wholesalers had to unite. And now we have a new giant in the global accommodation market: The acquisitions of GTA and Tourico Holidays will make Hotelbeds Group the leading bedbank worldwide by far.
With an estimated 40+ million room nights per year, the expanded Hotelbeds will play a significant role in global hotel distribution – especially in Europe's leisure market.
The bedbank business has long underpinned the massive global tour operator business. They acquire net rates on inventory (a big difference from Booking.com) and do not (or are not supposed to) sell directly to consumers. Hotelbeds and GTA also moved into transfers and destination services for tour operators and travel intermediaries, competing with what had traditionally been the bread and butter of tour operators such as Thomas Cook and former Hotelbeds owner, TUI.
---
Meet Hotelbeds' Executive Chairman Joan Vilà at Phocuswright Europe
Joan Vilà, executive chairman of Hotelbeds Group, will explain the fast growth of his company and more at the upcoming Phocuswright Europe conference in Amsterdam. On May 17, he will sit down for an executive interview with Lorraine Sileo, Phocuswright's senior vice president, research. Get your exclusive ticket for Phocuswright Europe now at: phocuswrighteurope.com.
---
The Bane of Hotels' Existence?
The rise of Hotelbeds to accommodation's global distribution stage will put them in the limelight. But it may also shine a light on some less savory aspects of the bedbank industry, including tactics by some to leverage their deep discounts and distribute hotel inventory at below published best available rates (BARs). Net pricing simply can't match rate parity in all its forms, which is what makes the bedbank business so appealing.
The Future of MTS
It's up to smaller bedbanks like MTS Globe to close the gap in global presence, which none of Hotelbeds' few remaining competitors can nearly match. MTS was not included in the Hotelbeds' deal, and is instead gaining independence from its current parent company, GTA. Just three days after the announcement that MTS founder Rembert Euling will purchase back his shares from GTA, he announced an investment into the Dubai-based destination management company Desert Gate, putting MTS closer to Middle East destinations.
There are few destination specialists with a global approach besides Hotelbeds/GTA. There is, for instance, World2Meet, a wholly-owned subsidiary of Iberostar Group, covering at least 175 destinations worldwide. With a total transaction value of about €300 million, World2Meet is around half the size of MTS Globe, which claims to have had a turnover of around €600 million in 2016. And then there are the global giants – Priceline and Expedia – helping tour operators (especially in city destinations) with a wide range of affiliate deals.
Hotelbeds and GTA are tight-lipped about their financial performance, but industry estimates put annual transaction volume at roughly €8 billion for the new Hotelbeds Group (including GTA and Tourico, when the deals close later this year). This figure does not just include accommodation: Hotelbeds is moving deeply into all kinds of destination services. Essentially, Hotelbeds is expanding with business units for both transfers and activities and destination management, in an effort to make them indispensable within the holiday destinations sector.
It was former owner TUI that integrated the activity portal Isango into the Hotelbeds portfolio before selling the whole entity. It is one of a few consumer brands (along with Hotelopia.com, for hotels) where the hidden B2B giant Hotelbeds is getting into B2C and becoming increasingly visible for customers.
Investment companies Cinven and Canadian Pension Plan (CPPIB) invested more than €1.2 billion last fall into Hotelbeds Group. They seem to know what they are doing, as they are now joining forces with current GTA shareholder EQT Partners, who will remain a significant minority shareholder in the soon-to-be giant. It might be a giant that won't be as hidden anymore, by the time antitrust authorities around the world have finished their work.