Research Insights
Can European OTAs Survive the Big Squeeze?
Can European OTAs Survive the Big Squeeze?
Published:

April 2015

Analyst: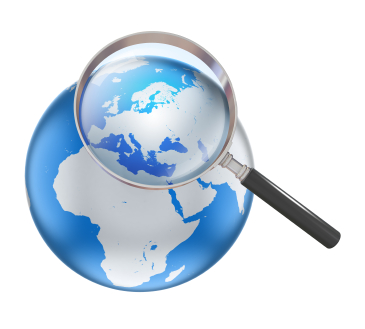 A flurry of activity is reshaping the travel landscape one online travel agency (OTA) at a time. The long predicted "age of consolidation" is finally upon us. More and more local and regional players are dropping out, succumbing to the pressures of competing in a tech-charged global environment. The lucky ones are gobbled up, merged and reinvented as something new. Meanwhile, the top companies are further staking their claim in the US$170 billion global OTA marketplace, making it almost impossible for smaller, local players to survive.
That is, unless you're a European OTA.
Ultimately the U.S. and Europe are two distinct markets. Once Expedia completes its acquisition of Orbitz, it will claim more than three quarters of U.S. OTA gross bookings. It will have but one rival: Priceline. Meanwhile, the European market is still highly fragmented. Twelve viable brands still battle it out in Germany, while nine co-exist in France as well as Scandinavia. Even the more mature U.K. market has room for eight full-service or sector-specific (e.g., hotel-only) OTAs. 
There's still plenty of room for brands that have captured a unique audience or niche in the €44 billion European OTA marketplace. The air-centric (and far different from Booking.com) eDreams ODIGEO and Bravofly Rumbo Group both rode a wave of optimism around their IPOs last year, but their stock prices have lagged amid intense competition. Other regional OTAs with a big presence in Europe are Unister, Hotel.de (HRS) and Travel Republic. Strong local brands include Atrapalo (Spain), Karavel/Promovacances (France) and On the Beach (UK). Even rail-centric OTAs such as Loco2 have found a niche and are gaining momentum. And in a fast-growing, specialized market like Russia, local OTAs such as Oktogo and OneTwoTrip continue to build traction. 
There's little doubt that consolidation has taken its toll on European brands. Power is dispersed among a few players and the big are getting bigger. Priceline's Booking.com continues to tear up Europe, albeit at a slower pace than the past several years. Expedia is less than half the size in Europe but growing at a healthy clip, and will soon add Orbitz' ebookers to its portfolio. These top two global brands represent 60% of all European OTA gross bookings. They are followed by eDreams ODIGEO and Bravofly, the latter of which acquired lastminute.com from Sabre in late 2014. 
The rise of metasearch has also raised the ante. It's a lot easier to compete on marketing spend when you own one of the largest European metasearch sites as Expedia does with trivago. Booking.com has Swoodoo in Germany and can ride KAYAK's coattails as it expands in Europe. Most other OTAs don't have that luxury (although eDreams ODIGEO owns liligo.com and Bravofly has Jetcost). 
Just five years ago, the top four European OTAs represented 45% of the marketplace. In 2014, that figure swelled to 70%. The number of regional and local brands – or at least their market share – will continue to decline in light of new competition, increasing marketing costs, and the high price of innovation. It will be a harder slog for smaller OTAs in Europe, but that doesn't mean that many won't continue to survive – and thrive. In Europe, one size doesn't fit all. 
Hear from leading OTAs about what it takes to capture the European OTA market at Phocuswright Europe (12 - 14 May in Dublin, Ireland). Learn more about the event HERE.