Research Insights
Lines blur between traditional and mobility business models
Lines blur between traditional and mobility business models
Published:

February 2020

Analyst: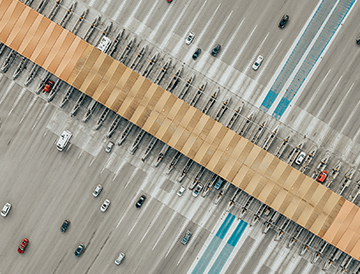 Riding on the strength of the U.S. economy and the resulting increase in consumer travel demand, car rental gross bookings climbed 3% in 2019 to US$20.3 billion, according to Phocuswright's recent travel research report, U.S. Car Rental. Growth rates are expected to slow in 2020, as the U.S. presidential election and recession fears impact consumer confidence negatively. By 2022, growth should return to similar levels of last year.

(Click image to view a larger version.)
Lines blur between traditional and mobility business models
The lines are blurring between traditional car rental companies and transportation network companies (TNCs), as leaders in both categories expand their reach into each other's bread-and-butter businesses. Avis Budget and Hertz continue to invest in fleets provided to TNC companies and last-mile delivery services, as well as the technology that enables them. Avis Budget currently has partnerships with Uber, Lyft and Via, and in 3Q19, increased its ride-hailing fleet by 60% over the previous quarter. The company also signed an agreement with rail operator Brightline to make Avis and Zipcar vehicles available at select Miami, Fort Lauderdale and West Palm Beach train stations.
Hertz is now calling its TNC business a "growth driver" for the company, with 2018 revenue of nearly $300 million — more than double the previous year. Hertz allotted 42,000 vehicles to TNC drivers in 2018, with plans to grow between 30-40% in 2019. Hertz's Express Drive program allows Lyft drivers, who lack suitable vehicles or don't want to put the wear and tear on their personal cars to use discounted rental vehicles to transport passengers.
Conversely, Lyft and other TNCs are launching services that make them look more like traditional car rental companies. In July 2019, Lyft began piloting a daily rental service in two California locations: West Oakland and San Francisco. These longer-term (for Lyft) rentals are accessible through the Lyft app, and include pick-up and drop-off from the rental lot. As publicly traded companies, both Lyft and Uber may feel shareholder pressure to continue to add these types of higher-priced services.
It remains to be seen if the cross-pollination of car rental products and mobility services creates clear winners and losers, or if more consumer choices create a larger car rental marketplace. Car rental executives believe that demand outweighs current capacity, creating room for growth for any supplier that can demonstrate strong fleet management, operational efficiency and analytics-driven insights into customer needs.
To read the entire report, which includes market sizing, online and offline booking figures, consumer booking behavior and the investment into connected cars, download the report here.
If you subscribe to Open Access, you can unlock this report and the vast Phocuswright research library for you and your entire company. Upcoming research to be published includes the U.S. Online Travel Overview and all related chapters. Consider subscribing now to access this series, plus the European Online Travel Overview, access to Phocuswright's interactive data visualization tools and much more.