Research Insights
Airline ancillary retailing is now standard
Airline ancillary retailing is now standard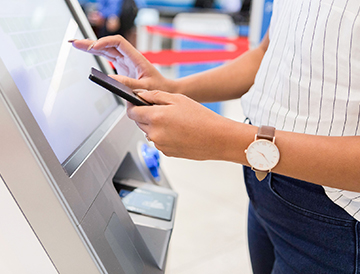 Strong numbers for ancillaries are driven in part by strong consumer demand. However, airlines have also enhanced their customer segmentation and merchandising, bolstered with a vast trove of data and better analytics. According to Phocuswright's latest travel research report U.S. Airlines 2019: Key Developments, not only are U.S. carriers becoming increasingly sophisticated at upselling travelers, but they are also broadening their portfolio of ancillary products and services.
For U.S. LCCs, revenue from ancillary fees averaged 32% of overall passenger revenue at the end of 2018, up from just over 20% in 2014. Ancillary share of revenue ranges from 14% (JetBlue) to 45% (Spirit). All key U.S. carriers – LCCs and full-service carriers – now have some form of ancillary retailing in place. But, not surprisingly, LCCs lead the way. IdeaWorksCompany, which has been tracking ancillaries for over a dozen years, includes the following under its broad ancillary fee umbrella: a la carte fees associated with fare or bundle; non-fare services (such as airport club); frequent flier revenue; and miscellaneous revenue (such as advertising and third-party product sponsorship).

(Click image to view a larger version.)
Major full-service carriers had average ancillary revenue share of just under 15% in 2018, up from 11% in 2014 (see figure below). For full-service carriers, Alaska leads the way with almost $17 out of every $100 in passenger revenue coming from ancillaries. Full-service carriers tend to earn significantly more ancillary revenue from their frequent flier programs – mostly from the sale of frequent flier points to their affinity partners. However, while frequent flier revenue is not pertinent to airline retailing, carriers do not break out ancillary revenue in detail, which would provide a clearer picture of flight-associated ancillaries.

(Click image to view a larger version.)
The full report U.S. Airlines 2019: Key Developments breaks down the following trends:
Merchandising Comes of Age

Basic Economy and the Art of the Upsell
Ancillary Retailing Is Now Standard

Distribution Evolution Continues

Consumer Direct: Controlling the Product Offer
NDC and the Importance of the Corporate Channel
Next-Generation Storefront (NGS) Gains Traction
To read the entire report, download it here.
To unlock this report for you and your entire company, subscribe to Open Access. Your subscription includes access to the entire Phocuswright research library, with recent publications like:
See the benefits of subscribing here.