Research Insights
Why Amazon's Flight Launch in India Doesn't Mean That Amazon Is the Next Big Global OTA
Why Amazon's Flight Launch in India Doesn't Mean That Amazon Is the Next Big Global OTA
Published:

August 2019

Analyst: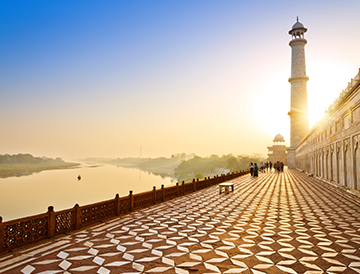 Related Open Access research included in this article:
---
Amazon launched flights in India in May 2019. Big news? Definitely. Amazon's reentry into travel was much anticipated after its ill-fated effort to build a hotel business in 2014. According to Phocuswright's latest travel research report, Why Amazon's Flight Launch in India Doesn't Mean That Amazon Is the Next Big Global OTA, the mere size of the global travel market, US$1.5 trillion in 2019, is too big to ignore. This travel launch fits right in with Amazon's mission of meeting the A to Z of customers' shopping needs.
But Amazon's flight launch in India has raised some big questions: Why India? And is this a signal of Amazon's strategy to compete as the next global OTA?
The market conditions in India – for online travel, general e-commerce, and digital payments – differ in important ways from conditions in the world's biggest online travel markets. The launch of travel products, beginning with flights, is a necessary step to remain competitive with India's local e-commerce leaders, and Amazon is fortunate that a local partner, OTA Cleartrip, also needs a boost to compete in the fast-growing market.
What are those unique market conditions? For the full analysis, subscribe to Phocuswright Open Access and unlock the report for your entire company. The full report breaks down the following topics:
Proof and potential
Unique competitive landscape
"Amazon Pay" strategy for India

Horizontal integration
Vertical integration

Availability of partner
For more on Amazon in India, read PhocusWire's Amazon quietly introduces flight bookings for users in India.
For a complete picture of India's online travel market with Phocuswright's India Online Travel Overview:
India's online travel market is approaching maturity, as more segments transition to digital channels. Through 2022, online travel gross bookings will grow in double digits and outpace the overall travel market. Still, offline sales remain very prominent for travel distribution because of generally low digital payments adoption and weak credit card penetration. This report provides a top-level overview of the Indian travel market, including background, key characteristics, market structure and major players in each segment. Get the full report here.
Also in the India Online Travel Overview series: