Research Insights
The push and pull of travel advertising
The push and pull of travel advertising
Published:

February 2019

Analyst: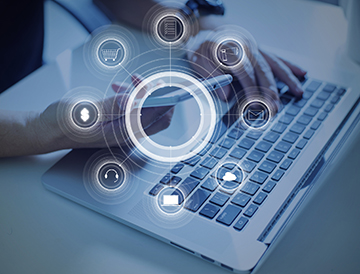 The travel industry is no stranger to the ebb and flow of change. Consumer travel behavior has seen massive shifts with technological developments. Travelers are dreaming, researching, shopping and booking travel across devices and being led into the funnel through various advertising channels. The travel industry has bounced back after a few difficult years, and advertising budgets are likewise rising. U.S. advertising spend (ad spend) will reach $7.6B in 2018 and European ad spend will reach $4.6B – rising right alongside revenue growth.

(Click image to view a larger version.)
Phocuswright's Travel Advertising in U.S. and Europe: Industry Sizing and Trends is a deep-dive into the landscape of current ad spend and trends. The study assesses the market, challenges faced, and technologies – by channel, device and travel industry segment, covering the essential trends that define digital travel advertising.
Products have their strengths, and travel brands need to diversify their ad channel mix to maintain a balance of brand awareness tactics, direct-response offerings, and a foray into emerging technologies to stay relevant. Here are the key takeaways from the travel research report:
Online travel IS travel
Advertisers are aligning budgets with consumer travel behavior to guarantee their presence wherever the traveler may be.
Mobile and desktop are not one in the same
Mobile spend has increased nearly to that of desktop, but traveler behavior determines the final split. Most bookings are completed on desktop, while travelers use mobile to peruse and plan their travels. Advertisers must be active on both.
Search engine marketing (SEM) delivers the conversions but the dependency is problematic
More than four out of five advertisers use SEM because they are considered the most effective products for delivering bookings.
Distinct channel strategies connect to distinct channel goals
Direct response is more successful through SEM, metasearch and OTA advertising, while brand awareness is aided by platforms such as social media or video advertising.
TV is keeping offline relevant for now
TV stands the test of time as the most effective way to deliver brand lift to a big audience, though the hefty price tag means that not all travel brands can participate.
So many advertising channels, so little attribution
Identifying what works and what doesn't is more important than ever to ensure dollars are spent effectively. But employing attribution models that truly reflect the performance of multi-channel strategies remains a major challenge.
This in-depth report includes sizing and segmentation of travel ad spend, methods of delivery, a deep dive into mobile vs. desktop advertising, a look at brand awareness vs. direct response, attribution and metrics, emerging ad tech and much more.
Purchase Phocuswright's Travel Advertising in U.S. and Europe: Industry Sizing and Trends now or subscribe to Phocuswright Open Access.
---
Join us at Phocuswright Europe (15-16 May in Amsterdam) to hear from top executives: how they're strategizing to stay relevant and ahead of competitors in the competitive European travel marketplace.

Save €300 off final ticket pricing through March 15 – register now.