Research Insights
Personalization or customization?
Personalization or customization?
Published:

May 2019

Analyst: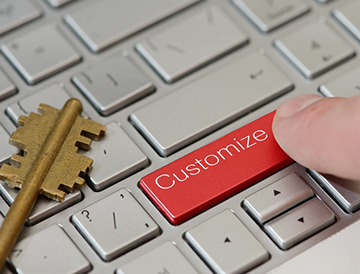 The following is an excerpt from Phocuswright's latest travel research report, Travel Innovation and Technology Trends 2019. For the full analysis of 2019 trends, purchase the report or subscribe to Open Access.
Personalization continues to increase in importance both to travelers and the companies selling and/or operating travel services. It is now widely recognized that personalized experiences, both online and in real life, yield more satisfied customers as well as profitable brand relationships.
Personalization opportunities now permeate product design, service delivery, interface usability and marketing communications. Due to this expansive scope, the personalization of travel experiences is exceptionally complex.
An individual traveler may possess multiple personas predicated on the nature of a trip's unique purpose or itinerary. Understanding the context of a specific trip drives all personalization activities.
Traditional market segmentation depends on demographics to attract consumers to the top of a conversion funnel. But personalization relies on more dynamic performance marketing methods, inverting the process by starting at the bottom of the funnel and tracing touchpoints upward to identify behaviors that lead to the desired outcome.
Three fundamental approaches are employed to tailor the user experience based on both explicit traveler preferences and inferred signals derived from past performance:
Customization is the adaptation of content and messaging based on explicit signals provided by the consumer (entering two adults and two children into a hotel search could trigger photos of families).


Individualization adapts content and messaging based on passive signals derived from past history from a reliable sample of past customers (newsletter subscribers booking a resort vacation in the days following a snowstorm by responding to a specific offer).


Personalization is adapting content and messaging based on both customization and individualization, including personally identifiable information intentionally shared by the customer (e.g., profile preferences and past site navigation and/or purchase behavior).
Creating appropriate offers also requires an appeal to the personal sensibilities of each individual. For optimal results, the offers must be accurately targeted, easily accessible, emotionally relevant and create value. Value may be the most challenging attribute, as travelers weigh anticipated benefits against perceived costs differently.
To promote the perfect offer, marketers must then concoct a potion of product and distribution ingredients. This means adding the right experience, place, product, service, value, duration, dates, price, booking window, platform, channel, guest, attributes, behaviors, content and media.
One additional twist is the "creepy line" that differentiates a highly personalized marketing campaign from an inappropriate violation of personal privacy. That line is independently drawn by each individual, and not controlled by the marketer.
Context is everything when it comes to personalization. However, without quality data, reliable system integration, and relevant and creative messaging, the prospect of understanding context becomes considerably more challenging.
Open Access subscribers have immediate access to this publication. Not a subscriber? Learn more here.