Research Insights
Next wave of travel disruption rooted in AI
Next wave of travel disruption rooted in AI
Published:

April 2019

Analyst: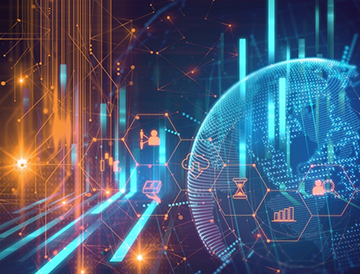 Over the last 20 years, many areas of the travel industry have been transformed by waves of disruption, from technologies like the web and mobile to new product categories like home- and ride-sharing.
The next wave is undoubtedly artificial intelligence (AI), a catch-all term encompassing natural language processing (NLP), machine learning, machine vision and robotics.
According to Phocuswright's latest travel research report, The State of Travel Startups 2019: Artificial Intelligence in Focus, AI is evolving from a trend to be watched to a force majeure. AI is currently being integrated into every conceivable corner of the industry, and it is beginning to shift industry dynamics, affording new opportunities for travel brands to rethink business processes, optimize advertising, increase customer engagement, improve customer support and so much more.
Expectations are high for AI-first startups. Billions of dollars of capital have now been invested. It's time for these companies to go from "starting" mode to "scaling" mode and prove that they can become formidable companies.
When it comes to AI, where data is fuel, travel startups are by definition at a disadvantage because they typically do not have large data sets to work with to train their models. Thus, at first glance, massive incumbents like GDSs and OTAs appear to have an insurmountable advantage.
The number of AI-focused travel startups founded each year has grown in fits and starts, and peaked in 2015.* The 2015 growth spurt correlates closely to many of the metrics tracked in the 2018 AI Index (1) report, and is likely linked to the availability and ease-of-use of open source AI developer solutions hitting critical mass, including Tensorflow (Google), Watson (IBM), Pytorch (Facebook), mxnet (Amazon), Acumos (Linux) and dozens more.

(Click image to view a larger version.)
But startups often come out on top following waves of disruption because of their ability to rethink how the industry should work from scratch. No matter how intimidating the incumbents, startups always find a way.
Many of the most innovative AI-focused travel startups are figuring out how to leverage third-party data in unique ways to build an initially useful product, then scale a proprietary data set on top of it.
Phocuswright's The State of Travel Startups 2019: Artificial Intelligence in Focus highlights founding, funding and category trends among AI-focused travel startups, and maps out a landscape of interesting companies in the space. To read the report, purchase it here, or subscribe to Phocuswright Open Access to unlock this – and our entire research library – for your company.
Uncover the impact of technology on travelers around the globe
Technology advancements continue to change travelers' attitudes and behaviors. Reliance on smartphones impacts consumers daily. New techs are gaining momentum.

Join Phocuswright in its groundbreaking study that quantifies, qualifies and compares the use of technology by travelers from 7 countries (China, France, Germany, Indonesia, Japan, the U.K. and U.S.) during the entire trip life cycle.

CLICK HERE to lean more about this Phocuswright Special Project.
* Since Phocuswright does not track unproven startups, founding activity in the latest 2-3 year period is often low initially and rises over time
(1) A collaborative report about the growth of AI from researchers at Stanford, MIT, Harvard McKinsey and others
---
Travel startups take the stage in Europe
Phocuswright Europe highlights a collection of travel innovators spanning from startups to established companies on 15 May in Amsterdam. Get your ticket now to see the entire 15-16 May program in action.