Research Insights
How travelers choose where to go
How travelers choose where to go
Published:

May 2019

Analyst: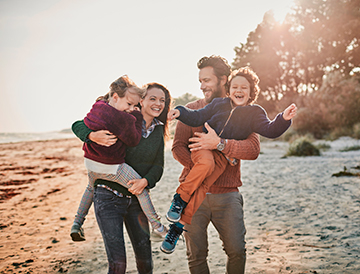 From perfectly filtered social media posts to heartfelt recollections of friends, visually stunning scenes from movies, and glossy magazine covers, travelers are exposed to an array of inspiration sources that seed ideas of spectacular places they hope to one day see. But with a world of options, travelers must carefully whittle down their options to the one that most speaks to their wishes. Most travelers take just a handful of leisure trips each year. After accounting for the trips to visit family and friends or to attend social obligations – weddings, graduations, reunions – the pool of trips left where travelers actually get to choose their destination independently shrinks. Within various markets across the globe, including the U.S., Brazil, Australia, China, Mexico, Germany and the U.K, less than half of leisure travelers traveled to a destination they could choose at their whim over the past year.

(Click image to view a larger version.)
However, this subset of the leisure travel population – frequent travelers that often have higher income or more time to dedicate to travel – is a coveted group. These travelers hold a range of interests and seek all sorts of travel experiences. They categorize themselves into multiple traveler personas, but most across the globe share a love of urban settings, sun and sea, and family travel. Travelers consider a multitude of factors during their destination-decision process. Strong value for money and attractive accommodation options are significant factors sought in a destination, shared by travelers across most markets. But choosing a destination is more complex than choosing commoditized products and depends on the unique mix of an individual's interests, priorities and preferences. A range of destination attributes are carefully assessed to arrive at a decision.
Online connectivity has made travel information easily accessible to travelers. Online sites by far are the predominant source for destination research. However, travelers greatly trust insights from friends, family and fellow travelers, and what their peers say matters when they are deciding where to visit. Word of peers ranks high in inspiring travelers to seriously consider embarking on a new trip or to pick a recommended destination.
Travelers who want to visit a new destination will be drawn first to those bucket-list places that they have always dreamt of going. But destinations have plenty of opportunity to entice travelers to come back again. The destinations most likely to draw repeat visitors are those where travelers had an extraordinary experience on a prior trip – where the destination aligned to, and perhaps exceeded, travelers' desired attributes, expectations and aspirations.
Phocuswright's Destination Decision: How Travelers Choose Where to Go travel research investigates how leisure travelers select their trip destinations and the different trip factors influencing the decision. To read the entire report, you can purchase it here or subscribe to Open Access and unlock it for your entire company.