Research Insights
From investors to incubators: A look inside the vast travel startup ecosystem
From investors to incubators: A look inside the vast travel startup ecosystem
Published:

January 2019

Analyst: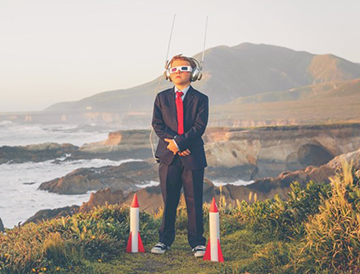 Note: This article was published on PhocusWire.com and written by Kevin May, editor in chief.
New Phocuswright research has found the travel startup ecosystem is backed by more than 80 travel-focused accelerators, incubators, early-stage investors and entrepreneur support programs.
The Phocuswright analyst team tracked the development of the sector over the course of the last half a decade and produced what could be the first comprehensive list and free download of organizations helping new businesses entering the travel industry.
The list includes more than 25 accelerator projects, corporate venture capitalists, investment houses with a particular focus on the travel industry, and more than 30 incubators and programs created by industry brands and specialists.
Regions with the most number of organizations are North America and Europe (split fairly equally between the two), with Asia Pacific home to around 10.
A number of programs and organizations have been developed to support specific segments of the industry, the research has found.
Air, for example, has around 20, and accommodation has seven. The global distribution systems, as a particular wing of the industry, have helped create half a dozen programs aimed at fostering startups.
Phocuswright's sister brand and daily travel news site PhocusWire spoke to Michael Coletta, Phocuswright's manager of research and innovation, to learn more about the list and get his take on the ecosystem that is growing around the startup community in travel.
PHOCUSWIRE: Are these programs and entities producing innovation, supporting it or harvesting it?
COLETTA: The consensus from interviews was that the programs and entities are supporting and harvesting the good ideas that are out there, rather than producing fundamental innovation.
PHOCUSWIRE: Are they seeing ROI on their time and money spent, and what constitutes ROI for them?
COLETTA: Financial ROI is still to be determined as there haven't been many big exits or wins yet. But internal ROI seems to be strong. For example, JetBlue mentioned here how Gladly is already helping their own operations.
PHOCUSWIRE: What are the tangible benefits and trade-offs for travel startups that choose to work with them?
COLETTA: For startups, getting early mentorship and funding can be critical, but entrepreneurs need to be careful that the large companies they're working closely with don't abuse the situation to glean information and knowhow and turn around to build a competing solution.
PHOCUSWIRE: Industry-led programs (JetBlue Ventures, Hangar 51 et al.) often claim to have altruistic reasons for getting involved, but do you think there comes a point when the money folk will have a say and cut back on funding because there's little benefit?
COLETTA: It truly depends on the program. If the program team aligns the program well with their internal goals, then there is a good chance they'll see ROI on it that will make them want to keep supporting it. That didn't seem to be the case for Travelport in particular.
PHOCUSWIRE: What is perhaps the single most important benefit to joining a program?
COLETTA: For inexperienced entrepreneurs, learning the basics of getting financials in order, pitching the company to investors and figuring out product-market fit are most important. For all entrepreneurs, being able to fast-track travel industry relationships and partnerships is the biggest differentiating point that non-travel programs can't offer.
PHOCUSWIRE: Are there any underserved sectors or regions, and why?
COLETTA: South America has a robust startup scene, but there isn't much support for travel startups there. Asia also appears to be underserved, considering how active the environment is there.
PHOCUSWIRE: Do startups that join programs that invest funds tend to fare better than those that join programs that don't?
COLETTA: Not necessarily – sometimes programs that invest money and take equity can hamper the company down the road because new investors can balk at the relatively large entries on the startup's cap table.
PHOCUSWIRE: How do startup accelerator programs in travel compare to other industries?
COLETTA: More focused expertise and network specific to travel. General programs however seem to have better connections with investors.
PHOCUSWIRE: What effect do tech giants like Amazon and Google have on these programs? And what's a longer-term view on this?
COLETTA: They may be scaring investors off from early stage B2C companies at the moment, but there is little impact to the programs and entities that do not invest funds, which is the majority of them, as they are more often catering to more specific B2B niches that have less of a chance of competing with Amazon/Google.
PHOCUSWIRE: Regarding this in the research article: "When asked about where the travel industry stands in terms of innovation on a scale of 1 to 10, most people interviewed said we currently stand around a 4 or 5" – do you expect that number to grow higher or lower over the next five years?
COLETTA: I expect it to be higher in five years when AI is even more accessible to everyone, blockchain becomes more usable and NDC efforts mature.
GET THE RESOURCES
List of travel startup support ecosystem programs and entities (FREE DOWNLOAD)

Is the Travel Startup Support Ecosystem Producing Innovation or ROI? (Immediately available for Open Access research subscribers.)
EXPLORE EUROPE'S TRAVEL STARTUP SCENE
See the most innovative companies in the European travel market compete at Phocuswright Europe, this 15-16 May 2019 in Amsterdam.

Not just for startups … travel innovators (startup, emerging, established) are invited to apply to demonstrate their fresh ideas to an audience of savvy travel executives and investors at Phocuswright Europe. Learn more here »