Research Insights
APAC: Big and getting bigger
APAC: Big and getting bigger
Published:

June 2019

Analyst: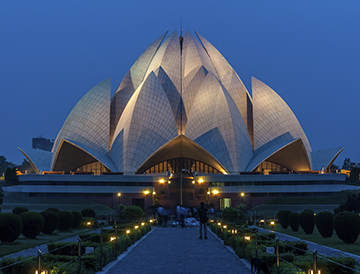 Asia Pacific (APAC) is the world's largest regional travel market. With rapid infrastructure development across airports, seaports, railroads, hotels and highways, and disposable incomes on the rise, travel opportunity continues to expand regionwide. Aggregated total gross bookings for the 13 markets covered in Phocuswright's recent travel research report, Asia Pacific Online Travel Overview 2019, reached US$418.1 billion* in 2018, up 7% year over year. Burgeoning domestic travel demand, especially in China, India, Indonesia and Malaysia, supported this growth, placing the region well ahead of both the U.S. and Europe.

(Click image to view a larger version.)
These are the 5 biggest trends based on research compiled by Phocuswright analysts:
China sets a high bar
Transportation segments soar
Online sales mature, channel shares to level off
OTAs capitalize on fragmented hotel landscape
China rallies mobile bookings, long runway ahead
To read in-depth analysis on each trend, plus more, purchase the report here or subscribe to Open Access to unlock the full report for your entire company.
Asia Pacific Online Travel Overview 2019 provides up-to-date data and analysis on the Asia Pacific (APAC) travel market, with sizing estimates and projections from 2016-2022. For in-depth, country-specific coverage on the region's largest and most influential travel markets, check out any of the following related publications:
China Online Travel Overview 2019 (coming soon)
*Projected
Phocuswright's Open Access subscribers have immediate access to the Asia Pacific Online Travel Overview report collection. Gain company-wide access to these Phocuswright publications – and the full research library – HERE.