Research Insights
4 key developments shaping the German online travel market
4 key developments shaping the German online travel market
Published:

December 2019

Analyst: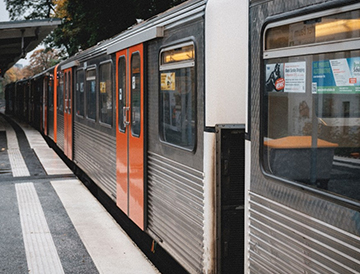 These excerpts from Phocuswright's Germany Online Travel Overview 2019: Key Developments present a high-level summary of the German travel market, focusing on the need-to-know developments, trends and stories that are shaping the market now. For more detailed information, data and analysis on Germany's travel market, check out the following related publications:
Germany is well positioned to remain Europe's largest travel market. Although revenue dipped slightly in 2018, travel gross bookings are expected to rebound this year, increasing approximately 2% annually to reach €69.1 billion in 2023 (see figure below).

(Click image to view a larger version.)
Here are 4 key developments shaping the German online travel market now:
Airlines battered by economic, environmental trends
Despite a 3% gain in passenger volume during the busy 2018 summer season, Germany's airlines are struggling with profitability, as harmful price wars, a looming recession and a spotlight on climate change threaten to take a toll on their bottom lines.
Blockchain puts TUI at digital forefront
Currently, all TUI hotel offers are housed in private, internal blockchains. However, TUI is taking steps to make its blockchains publicly available, providing travel agents and customers with real-time access to inventory, price changes and bookings on resort websites.
Hotels spar with OTAs, sharing sites
Faced with slowing market growth, Germany's hotels are stepping up their battle against OTAs and sharing sites such as Airbnb.
Deutsche Bahn goes back to basics
National rail operator Deutsche Bahn (DB) is shedding several non-core assets, as the company sets its sights on shoring up its primary rail business against market gains by both German and foreign competitors.
To read the full breakdown of each key development, including analysis on air competition, TUI's digital upgrade and it's latest acquisition of Musement, the impact of Düsseldorf Higher Regional Court's verdict on hotels and OTAs and how infrastructure improvements and changing market dynamics are impacting rail, download the report here.
To gain access to this report, along with Phocuswright's Germany Online Travel Overview 2019 and Germany Online Travel 2019: By the Numbers, plus every research report in our library, subscribe to Open Access. Your entire company will be able to access the research library and Phocuswright's data visualization tool.
---
Stay on top of Europe's travel industry
Attend Phocuswright Europe (4-6 Aug 2020 in Amsterdam) to put your finger on the pulse of innovation, trends and the state of travel in Europe.