Research Insights
Digital travelers in four different markets
Digital travelers in four different markets
Published:

August 2018

Analyst: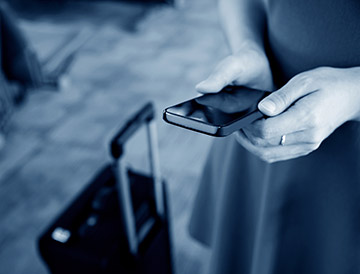 It's critical for travel companies to understand the consumer behaviors and preferences that influence purchase decisions. Commissioned by Google, Phocuswright recently published a series of reports on digital travelers in Brazil, Australia, South Korea and Japan. These reports take into consideration local economic and cultural influences to provide consumer insights about each unique market including:
Purchasing trends
Trip drivers and motivations
Online shopping and booking behaviors
Attitudes toward personalization and digital travel assistants
Here are just a few findings from this consumer research:
Brazil: When planning travel, most younger travelers who use a smartphone have adopted a mobile-first mentality. Six in 10 smartphone users aged 18-34 agree they use their smartphone more than a desktop computer/laptop when planning travel.
Australia:Laptops/Desktops dominate travel research, planning and booking; mobile rules in-destination activities.
South Korea: Roughly two thirds of leisure travelers typically use an OTA for flight/hotel shopping and just under half typically book via an OTA.
Japan: The importance of privacy and security to many Japanese users remains a major obstacle to spending more time on their smartphones. Survey respondents exhibited a willingness to forego accuracy in personalization of advertising messages in order to protect their privacy.
These reports are available to Phocuswright Research Global Edition and Open Access subscribers.
Not a subscriber? Learn how to gain company-wide access to Phocuswright's research library here.
---
Want more insights?
Phocuswright research is what drives the program at our annual Phocuswright Conference, held November 13-15 in Los Angeles this year. Hear from leading global travel executives on the state of the industry, what the future holds and how the most influential companies are solving problems for consumers. See the growing list of speakers here. Register early for best ticket pricing.