Research Insights
Digital dominates amid hostels' ascent
Digital dominates amid hostels' ascent
Published:

May 2018

Analyst: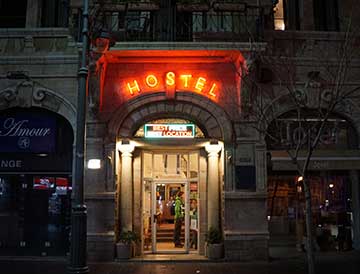 The broader travel industry may bucket hostels into "alternative accommodations," yet this often-overlooked sector is showing higher online penetration than the hotel or vacation rental categories. Younger travelers (18-34) comprise the largest share of hostel guests, and these digital natives have fueled rapid adoption of online and mobile hostel booking.
The US$5.5 billion global hostel market in 2017 will grow to nearly $6.4 billion in 2020. Over the same time period, the online hostel market will grow 7-11% annually, rising from $3.5 billion to $4.6 billion. More than 70% of revenue will be booked online, making hostels one of travel's most highly penetrated online travel segments.

(Click image to view a larger version.)
Online travel agencies (OTAs) are the most popular online purchase channel. Amid a highly fragmented market of independently operated properties serving mostly younger, more price-sensitive travelers, OTAs have become the leading booking channel. OTA share of total hostel bookings will rise from 44% in 2014 to 54% by 2020, when OTA bookings will represent just over three quarters of online hostel revenue.
Phocuswright's Global Hostel Marketplace 2016-2020 Second Edition provides comprehensive marketing sizing, forecasting and analysis for this under-studied sector.
What you will learn:
Key sizing data on the global hostel marketplace by supply and demand, with historical trending from 2014 and forecasts through 2020
What distribution channels are rising and what is the role of online travel agencies
Essential operational benchmarks on distribution, ADRs, occupancy and ancillary services
In-depth segmentation by region, hostel size and type
The importance of and trends around private rooms vs. dorms and shared rooms
The various guest amenities and services offered and revenue opportunity
Check out Phocuswright's Global Hostel Marketplace 2016-2020 Second Edition for fresh insight into the current state of the industry and benchmarks for assessing your practices and performance.
Gain company-wide access to Phocuswright's research library HERE.

Questions? Our team is here to help you! Contact: sales@phocuswright.com OR +1 860 350-4084 x501