Research Insights
Travelers Book With Google. But Do They Know How It Works?
Travelers Book With Google. But Do They Know How It Works?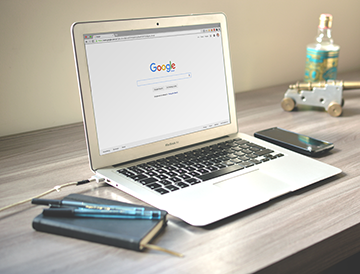 Search engines are among the top types of websites travelers use when planning their trips, and Google is the most popular search engine. The search giant has made such an impact on consumer thinking that it's now a verb: when consumers search for something online, they "google it."
But Google is no longer just a search tool for travelers to use. Its Google Flights product and hotel integration with Google Maps enable travelers to search, compare prices and book a la metasearch. Nearly a third of U.S. meta shoppers and up to a quarter of European meta shoppers have used Google for a hotel booking. Google entering the metasearch space is an attractive proposition, as travelers no longer need to leave their Google home page to find prices and availability. Amid recent changes in the metasearch landscape (e.g., KAYAK's acquisition of Momondo, Skyscanner's sale to Ctrip for over $1 billion, and Trivago's successful IPO), consumers' use and understanding of Google's travel features may create even more shifts in this space.

(Click image to view a larger version.)
For both air and hotel, Google uses a referral booking model; the transaction is completed on another site. However, over a third of U.S. and European metasearch hotel bookers describe their booking experience as if they booked on the same website they used to search. While Google does not facilitate the booking on its own platform, other metasearch sites do. Yet around four in 10 travelers who only booked with Google describe their booking as being on the same site. So who is the customer loyal to when they recall booking with Google? Travelers can use Google multiple times when planning travel for many different use cases beyond the booking, making it more recognizable than where the actual transaction was processed.

(Click image to view a larger version.)
Learn more about travelers' use of metasearch with The Role of Metasearch in the U.S. Travel Market, just one of six pieces of the U.S. Traveler Technology Survey Seventh Edition Series.
Coming Soon: European Traveler Technology series of reports.
Metasearch Leaders on Stage
November's Phocuswright Conference features key players in travel's metasearch landscape around the globe. Register today to hear from leaders such as:
Ctrip: Cindy Wang, Chief Financial Officer
Expedia: Mark Okerstrom, President and Chief Executive Officer
Google: Oliver Heckmann, Vice President, Travel and Shopping
KAYAK: Steve Hafner, Co-Founder and CEO
MakeMyTrip: Deep Kalra, Founder and Group CEO
Priceline: Glenn Fogel, Chief Executive Officer and President
TripAdvisor: Stephen Kaufer, President and CEO
trivago: Johannes Thomas, Managing Director and Chief Revenue Officer
---
How to Access the Research
Do you subscribe to Phocuswright research? If so, great! Innovation Edition subscribers have immediate access to Phocuswright's The Role of Metasearch in the U.S. Travel Market and U.S. Traveler Technology Survey Seventh Edition (Series).

Not a subscriber?  You have two options:
Learn more about subscribing for access to Phocuswright's library of publications.
Contact Us
Need something else? Our team is here to help you! sales@phocuswright.com OR +1 860 350-4084 x501