Research Insights
As Hotels and OTAs Clash in Europe, Airbnb and Others Gain Ground
As Hotels and OTAs Clash in Europe, Airbnb and Others Gain Ground
Published:

December 2017

Analyst: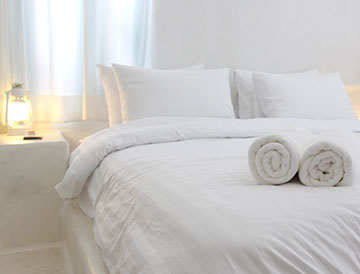 In Europe's biggest travel segment, the battle for bookings between suppliers and OTAs is heating up. With nearly €100 billion in total gross hotel bookings projected for 2017, there's a lot at stake. A fragmented marketplace that features a large share of small and independent properties, European online hotel distribution has favored intermediaries, led by Booking.com. In 2017, 69% of European online hotel bookings will be captured by OTAs.
Despite OTAs' dominance online, several factors suggest some movement in favor of direct bookings. Competition authorities in several markets including Italy, France and Sweden have issued rate parity rulings that essentially enable hotels to promote lower prices on their own websites compared to what is available via OTAs (though a similar case in Germany was recently decided in favor of Expedia). In addition, large chains in most markets are heavily focused on growing their online direct sales through streamlined apps and websites, and by offering travelers a range of exclusive benefits when they book through these channels. As a result, look for the supplier-direct channel to command a larger share of online bookings by 2021.

(Click image to view a larger version.)
Suppliers versus OTAs notwithstanding, the traditional hotel category in Europe is under considerable pressure from Airbnb, HomeAway and a host of regional private accommodation services, each vying for a larger share of the broader accommodations market. These services – once considered alternative, but now very much mainstream – have emerged as a competitive threat to hotels, and most European hotel stayers now at least consider private accommodations before making their booking decisions. In several European markets, the hotel industry is claiming unfair competition and advocating for stricter limits on private accommodations.
Phocuswright's forthcoming European Online Travel Overview Thirteenth Edition includes more on Europe's fast-moving accommodations landscape. Focused on the European online leisure/unmanaged business travel marketplace – with in-depth analysis of six individual markets (France, Germany, the U.K., Italy, Spain and Scandinavia) – the report provides a detailed overview of the dynamic European travel market, providing market sizing and growth forecasts. European Online Travel Overview Thirteenth Edition is available now.
---
More on Europe's Accommodations Market
The 2018 Phocuswright Europe (May 15 - 17 in Amsterdam) conference will cover hot topics such as alternative lodging, Direct Connect, the new hotel power, tours and activities, innovation in travel – plus a deeper dive with WIT into Asia from two perspectives.
Register Through January 19 to Save €600*



* Register through January 19 for the current ticket price of €1 295 – a savings of €600 off the final ticket price of €1 895.