Research Insights
Sleep With Me: The Surprising Rise of Renting Shared Space
Sleep With Me: The Surprising Rise of Renting Shared Space
Published:

August 2015

Analyst: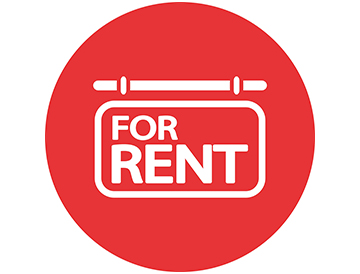 Back in 2012 when Airbnb was starting to generate some significant momentum and buzz, our team decided to add a new lodging category to Phocuswright's annual U.S. Consumer Travel Report. That category was shared space, or the renting of a couch or room or within a private home or apartment.
Personally, I was skeptical. Who would want to rent a room in someone's home? Or sleep on a foldout couch in a stranger's living room? Yet I was very impressed with Airbnb the startup – their inspired design, the decision to bake online booking and payment into the rental model, and their focus not just on building a marketplace, but on creating a new type of hospitality.
Still, who would want to sleep in a stranger's guestroom? It seemed a market opportunity confined to students and extremely cash-strapped travelers. Maybe it would take some market share from hostels and the lowest-priced segment of hotels. The future of Airbnb, I thought, was in renting out whole homes and apartments.
The results from that first check of the new category in our study did not surprise. Less than 3% of U.S. travelers had rented a private room or space. Basically, this was within the margin of error of not being a category at all.
But by 2014, things changed. The category popped. In our most recent U.S. Consumer Travel Report (forthcoming), 9% of U.S. travelers had rented a room or space in a private home. And, as it turns out, the U.S. actually has some of the lowest incidence of shared space rentals. In a global survey of approximately 8,000 travelers across eight countries worldwide, the percentage of travelers who stayed in space rentals was higher in every market except the U.K. (see Figure 1). In Brazil, Russia and China, the incidence was twice as high as in the U.S.
Who Wants to Sleep with You?
As we dove into the data on these global renters in The Global State of Shared Space, we found more surprises. They are not just young, cash-strapped students and solo travelers. In fact, the traveler mix is quite diverse. While the shared space renter population definitely skews young, more than half of all such renters in Europe's three largest markets (Germany, France and the U.K.) are 35 or older. About one in five are no younger than 55.
Price is a huge motivator for renting a room or space, but it does not necessarily mean these travelers are cash-strapped. One in three Australian renters have a household income of at least AU$100,000, and nearly half of U.S. shared space renters have a household income of US$100,000 or greater.
And it is not just the solo student traveler who is open to the rental concept. While the use of shared space rentals is higher among solo travelers, there is a diverse mix of couples, families, even small groups who also rent shared space.
So with my skepticism now checked, shared space rentals have moved into the accommodation mainstream. They are increasingly used by a wide range of travelers for a variety of purposes, and several startups – including AllTheRooms, BedyCasa, Homestay.com, Stayzilla, Tripping and Wimdu – have stepped into the space. Couchsurfing has been there for years. Even some bigger players, notably Booking.com and TripAdvisor, appear to be taking note.
If you are interested into digging into this rising rental category, you can download the full report, Phocuswright's The Global State of Shared Space, for free.