Research Insights
Gender Equity in Travel 2021 - A Phocuswright and PhocusWire Webinar
Gender Equity in Travel 2021 - A Phocuswright and PhocusWire Webinar
Published:

December 2021

Analyst: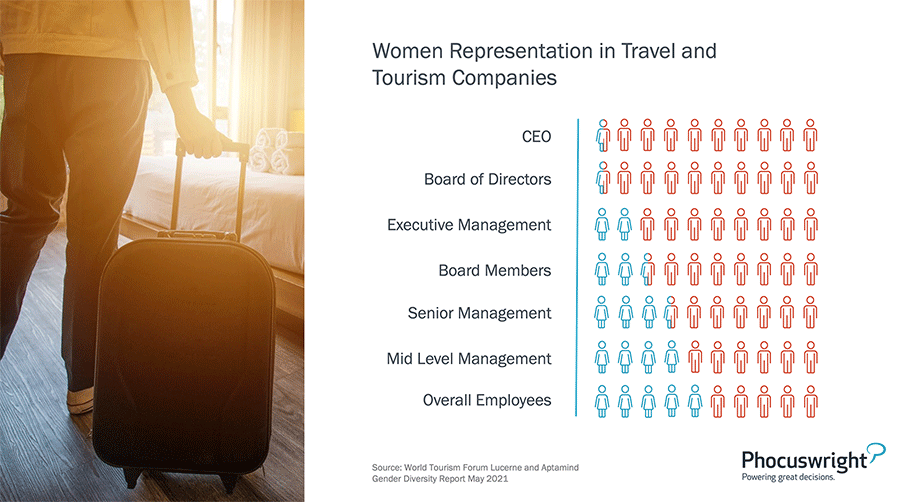 In September, Phocuswright fielded the third edition of the Gender Equity in Travel study amidst the global pandemic. How does the timing impact the results? Are we moving closer to gender equity in our industry?
What are the sentiments of men and women who answered the call? Importantly, how can we best apply the findings?
In this webinar produced by PhocusWire and Phocuswright, you'll gain:
A clear perspective on Gender Equity in Travel from a broad range of professionals
An understanding of the precise opportunities where change may be meaningful for your team
Practical ideas and strategies for encouraging female leadership
Resources and connections to accelerate your initiatives
Below is the recording of the event and the research deck.
Download the research deck here