Research Insights
The future of OTAs: 5 key developments
The future of OTAs: 5 key developments
Published:

February 2020

Analyst: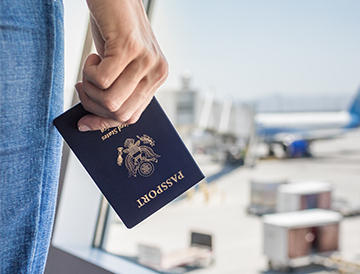 Speculation of a recession continues, yet OTAs have a track record of resilience during times of economic hardship, when consumers prize finding the best value. According to Phocuswright's latest travel research report, U.S. Online Travel Agencies: Key Developments, though OTA growth will slow amid a more complex set of competitive threats, U.S. OTAs will continue to grow their top line in 2020. Here are 5 key developments that have major implications for the future of the OTA marketplace:
The Search for Synergy
The biggest U.S. OTAs work to increase synergies across their various brands. Booking Holdings is placing heavy emphasis on building out what it calls the "connected trip", increasing the cross-pollination of its previously siloed brands to provide a smoother customer experience. Expedia has long offered a multi-product booking platform, but the OTA continues work to optimize its private accommodation / short-term rentals product.



(Click image to view a larger version.)

Leadership Musical Chairs
Management changes at the very top beginning in 2017 marked a new era for U.S. OTAs. Reasons include consolidation of brand oversight, cultivation of long-term efficiency, cross-brand collaboration and strategy disagreements.
The G Word
Regardless of whether Google can yet be categorized as an OTA competitor, its outsized role as a search/advertising platform – and customer gatekeeper – is creating rough waters for OTAs.
A Duopoly Antidote?
Can Airbnb make inroads into aviation or any other transportation sector? It's alluded to the possibility of moving into the air business for several years and hired Fred Reid as global head of transportation in 2019. As Airbnb sets its sights on a 2020 IPO, the company is signaling that its ambitions to take on traditional OTAs should be taken seriously.
Power of Prime
A large share of travelers embrace the prospect of booking on Amazon, with 42% indicating they would likely book with Amazon over their current method.
To read further analysis of each key development, purchase the report here.
To give access of this report (plus Phocuswright's entire research library) to your entire company, subscribe to Open Access. Curious about who is an Open Access subscriber? Scroll to the bottom of this page for readership demographics.