Research Insights
Most notable developments impacting the accommodations segment
Most notable developments impacting the accommodations segment
Published:

March 2020

Analyst: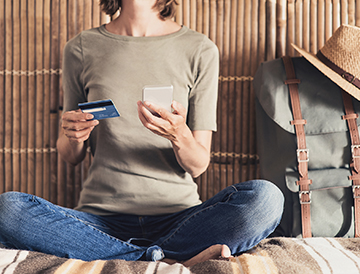 The U.S. hotel industry experienced a somewhat lackluster 2019, with a revenue increase of 3% compared to 5% growth the previous year. According to Phocuswright's latest travel research report U.S. Hotel & Lodging 2019: Key Developments, the outlook for 2020 remains cautious as the industry prepares for a possible recession and a range of other factors that threaten to stall significant growth.
As markets around the world reel from the turmoil of the COVID-19 coronavirus, companies of all sizes are feeling the effects - perhaps none more so than those in and adjacent to the travel industry. The crisis is forcing companies to reevaluate many aspects of their financial plans for the foreseeable future and to reassess expected financial results, consumer demand and marketing strategies.
Outside of the unprecedented steps being taken by travel companies because of the COVID-19 coronavirus, here are 6 key developments impacting the U.S. accommodations segment:
A Certain Peace
Online will continue to grow for both direct and indirect bookings, and it's just a matter of exploiting the benefits of each channel where and when it makes the most sense. Shifting business from the central reservation system and property-direct to online-direct – not at the expense of OTAs but in addition to them – is the ultimate goal for hotels.



(Click image to view a larger version.)

The New Face of Loyalty
Loyalty rates and loyalty programs in general are essential tools for engaging customers. A new generation of travelers, including those who may travel only once or twice or year, is still a critical target for the brands. Loyalty programs are being reinvented to reach those infrequent travelers who may never amass enough points for free stays and are looking for immediate gratification or new ways to earn and burn points.
Mobile Perks Keep Guests Close
Mobile can reinforce guest relationships. Chains have variations of amenities that simply work better (or altogether) if you are a loyalty member, including mobile check-in/check-out, mobile room key, one-click Wi-Fi and food delivery. While mobile-direct bookings are on the rise, perhaps mobile's biggest role pertains to gaining a more permanent guest loyalty.
OTAs Redefined
Hotel sales are the sweet spot for OTAs, and both Expedia and Booking continue to report good gains in room nights. However, they have an unclear future as the sole mega providers of online accommodation bookings. Mega-OTA Ctrip is on their tails internationally with its Trip.com brand, along with grand plans from OYO, Airbnb, Google's metasearch offerings and Amazon's unknown but potential threat.
Short-Term Rentals Redefine Lodging
With online travel agencies, short-term rental brands and hotels all competing for the lodging customer's attention, is there room for everyone? The answer, for now, evidently remains a resounding "yes," as both the hotel and rental markets are growing and consumers are still much more likely to book a hotel (76% incidence vs. 30%).
Though there has always been tension between hotels and online travel intermediaries, there are clear signs that the conflict is subsiding. Hotels now have the tools necessary to make OTA partnerships work to their benefit and are focused on ensuring that OTA sales are incremental, rather than coming from their loyalty members. Online will continue to grow for both direct and indirect bookings; it's just a matter of exploiting the benefits of each channel.
The full report dives deeply into each of these key developments, with support from Phocuswright's rigorous data and analysis. Purchase the full report here to get the entire picture of what the U.S. lodging segment is facing in 2020 and beyond.
If you subscribe to Open Access, you and your entire company get access to this report for free. Plus the entire Phocuswright research library, which features recently published related reports on the lodging segment's market sizing and landscape, car, cruise, OTAs and more. Read more about the benefits here or contact us through this form for more information.