Research Insights
European travel market advances, thanks to online, mobile and leading suppliers
European travel market advances, thanks to online, mobile and leading suppliers
Published:

February 2020

Analyst: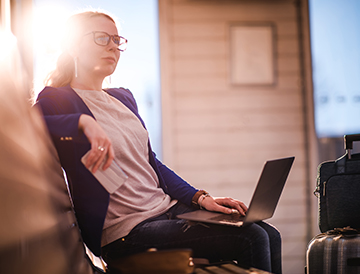 Led by Europe's two largest markets – the U.K. and Germany – online bookings grew at approximately three times the rate of the overall market in 2019. According to Phocuswright's latest travel research report and accompanying data market sheet, Europe Online Travel Overview 2019, by 2021, Europe will surpass the U.S. to have the highest online penetration of any other region.

(Click image to view a larger version.)
For the first time, more than half of all travel bookings in Europe were made online in 2019. With their deep pockets and segment-leading positions, travel suppliers in the European market continue to attract a growing share of consumers to their websites and mobile apps. Led by large, mature online markets such as the U.K., the region reached 51% online penetration in 2019. However, some markets and segments still rely heavily on offline and/or omnichannel distribution, thus leaving considerable room for online growth.
This market sheet contains, in spreadsheet format, the sizing data published in Phocuswright's Europe Online Travel Overview 2019 report, with quick and easy access to 2017-2023 data on key travel markets (6 countries), segments and distribution channels. You can access the data sheet by purchasing the entire report series here.
If you are a Phocuswright Open Access subscriber, you and your entire company can download the market data sheet and all seven reports in the series. If you are not a subscriber, consider the benefits and find more information here.
---
Stay on top of Europe's travel industry
Attend Phocuswright Europe (4-6 Aug 2020 in Amsterdam) to put your finger on the pulse of innovation, trends and the state of travel in Europe.