Research Insights
Before 2020, growth slowed but was continuing
Before 2020, growth slowed but was continuing
Published:

April 2020

Analyst: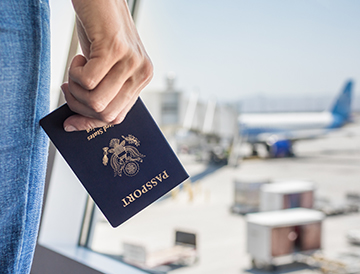 While 2019 marked the continuation of the longest-running economic expansion in U.S. history, the future outlook was uncertain. U.S. travel market growth slowed in 2019, as the industry prepared for a potential economic slowdown. Unbeknownst to the entire industry, the coronavirus would create unprecedented disruption and it recently became clear that the financial toll would be staggering. We don't know what the full extent of the financial damage could be, but based on recent sentiment, the losses could be astronomical with recovery a long way away.
These findings, based on Phocuswright's recent travel research report U.S. Online Travel 2019: Overview and Market Sizing, might contain the most positive pieces of data we'll see for the foreseeable future as the industry recovers from this current landscape*.
In 2019, gross bookings increased marginally to $398 billion, up just 2% compared to a 6% gain in 2018. Before the current pandemic, moderate travel growth was expected to continue through 2023, with annual increases in the 3-4% range. It's currently unknown what growth could look like in the next few months.
* Note: The market sizing and analysis contained in this report were completed prior to the outbreak of COVID-19, the novel coronavirus that has now spread to countries worldwide. The virus will have a significant impact on global travel markets in 2020. Phocuswright is actively monitoring this highly dynamic situation and will provide updates and/or publish new material as soon as possible.
To read the entire market sizing and overview report, including background, key findings, segment sizing, data and more, download it here.
To unlock this report for you and your entire company, as well as the entire Phocuswright research library, subscribe to Open Access. Phocuswright travel research reports span over 30+ markets, with market sizing data on different segments, consumer research, interactive data visualization, condensed and long form reports and much more. Discover the benefits here.