Research Insights
Travel remains an important spending priority for Americans
Travel remains an important spending priority for Americans
Published:

August 2019

Analyst: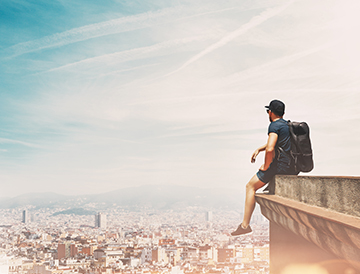 The article below is based on the 2019 U.S. Consumer Travel Report series – available for purchase here, and part of the Open Access subscription. Not a subscriber? Learn more here.
---
Each year, the U.S. leisure travel population fluctuates due to economic conditions as well as personal factors. A strong economy usually correlates with growth, while a weak economy can spur a decline, as some Americans opt to forego leisure travel altogether. 2018 bucked the trends. According to Phocuswright's recent travel research report series, U.S. Consumer Travel 2019, not as many Americans traveled for leisure, but other indicators suggest consumer confidence remains high, even among those who stayed home.
One indicator, found in the series' Core Consumer Metrics report, was that travel and tourism was the second most-popular choice for discretionary spending, ranking above home improvements, consumer electronics and entertainment (only dining/nightlife ranked higher). In 2018, 36% of travelers rated travel as an important spending priority. Plus, those who did venture out were likely to spend at least as much as they did in the previous year.

(Click image to view a larger version.)
A variety of factors will continue to influence where and how U.S. leisure travelers shop and book their trips. As the share of Americans who travel for leisure shift from one year to the next, economic indicators and consumer preferences (and the numerous factors impacting where and how travelers shop) will be an important factor in how travel companies reach these travelers.
Purchase the full report series here or unlock it for your entire company by subscribing to Phocuswright Open Access.
Did you know we have Curated Collections and discounts on report bundles? Start browsing our research library.