Research Insights
The need-to-know developments shaping India's online market
The need-to-know developments shaping India's online market
Published:

February 2019

Analyst: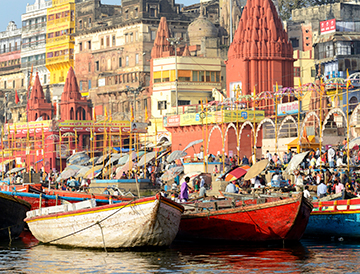 Phocuswright's newly published travel research report, India Online Travel 2019: Key Developments, offers a high-level view of the Indian travel market, with focus on need-to-know developments, trends and stories. Here are the key developments impacting the market now:
Airlines touch new highs, but key obstacles hinder growth
Air accessibility – and affordability – is the biggest ongoing development in India. India has a lot of pent-up air demand with 100 second- or third-tier airports in development. But all that glitters is not gold. Despite a promising market outlook, the combination of a depreciated rupee relative to the U.S. dollar, mounting fuel prices and high import taxes on air turbine fuel are stifling airlines.
Long-tail hotel standardization kicks in, online hotel sales erupt
India's hotel market is undergoing a supply transformation as the stay experience at budget and unbranded hotels – which accounts for the majority of the supply – standardizes and becomes predictable. Hotel franchise startups such as OYO, Treebo, FabHotels, etc. are signing up the long-tail budget and unbranded hotels nationwide, implementing operational and service standards, and implementing more effective revenue management and distribution.

(Click image to view a larger version.)
Railway growth hits roadblock, as focus shifts to online, ancillary sales
Overall rail segment growth has plateaued owing to a constrained network and supply expansion, and passengers shifting to other transport modes (including air, buses and car rentals). In an effort to boost non-ticket earnings, the monopolistic Indian Railways has added ancillaries – flights, lodging, taxis and in-journey food deliveries from prominent restaurants – to its online shopping path.
MakeMyTrip stretches its lead among OTAs; Yatra, Cleartrip find their niche
With the competitive intensity rising on the domestic hotel distribution side and reducing air ticketing margins, other major Indian OTAs are building moats by focusing on untapped online segments.
These developments highlight the key themes in the larger India Online Travel Overview 2019 series, which includes this Key Developments report, India Online Travel 2019: By the Numbers. To access these reports, you can purchase the series or subscribe to Phocuswright Open Access to distribute to your entire company and gain access to the interactive and customized chart component.