Research Insights
Announcing the 2019 Phocuswright Europe winners
Announcing the 2019 Phocuswright Europe winners
Published:

May 2019

Analyst: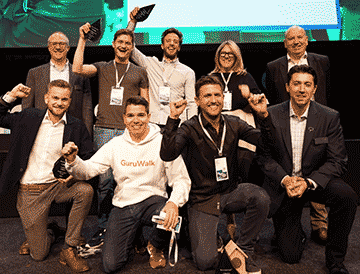 Travel industry research authority Phocuswright has announced the award winners of the latest Phocuswright Innovation Platform programs, Battleground: EMEA and Launch: EMEA. The programs, held during Phocuswright Europe, provide the premier stages for innovators across Europe, the Middle East and Africa to demonstrate new ideas that are set to change the travel industry.
Eight innovators presented at Battleground, the pitch competition for startups, and four innovators presented at Launch, the platform for established companies to introduce new products. The winners represent the best of this elite group. The Battleground: EMEA Travel Innovator of the Year winner moves on to compete at The Phocuswright Conference, November 19-21, 2019 in Ft. Lauderdale/Hollywood, Florida. Learn more about the innovators here.
"We were delighted to feature a diverse set of innovators on stage bringing fresh solutions to the travel industry across insurance, luggage, cruise and boating, tours and activities, advertising, security, and more. We look forward to seeing them thrive and shape the future of the travel industry." said Phocuswright's manager, research and innovation, Michael Coletta.
BATTLEGROUND: EMEA – TRAVEL INNOVATOR OF THE YEAR AWARD
Winner: Setoo
Runner-Up: Nannybag
BATTLEGROUND: EMEA – HOMEAWAY TRAVEL INNOVATION AWARD
Winner: Setoo
BATTLEGROUND: EMEA – PEOPLE'S CHOICE AWARD WINNERS
Winner: Questo
Runner-Up: GuruWalk
LAUNCH: EMEA – PEOPLE'S CHOICE AWARD WINNERS
Winner: Zizoo
Runner-Up: MediaAlpha