Events
Phocuswright Innovation
Supporting innovation and cultivating a culture of advanced tech, entrepreneurship and mentorship in travel
Phocuswright Innovation is a platform that fosters a vibrant and interconnected community of innovators, startups, investors and thought leaders contributing to the overall development of an innovation ecosystem in travel.

This dynamic platform of products and unique programming brings industry leaders together for knowledge sharing, mentorship, recognition and unprecedented access to industry resources.


Phocuswright Innovation consists of multiple interactive and interconnected elements: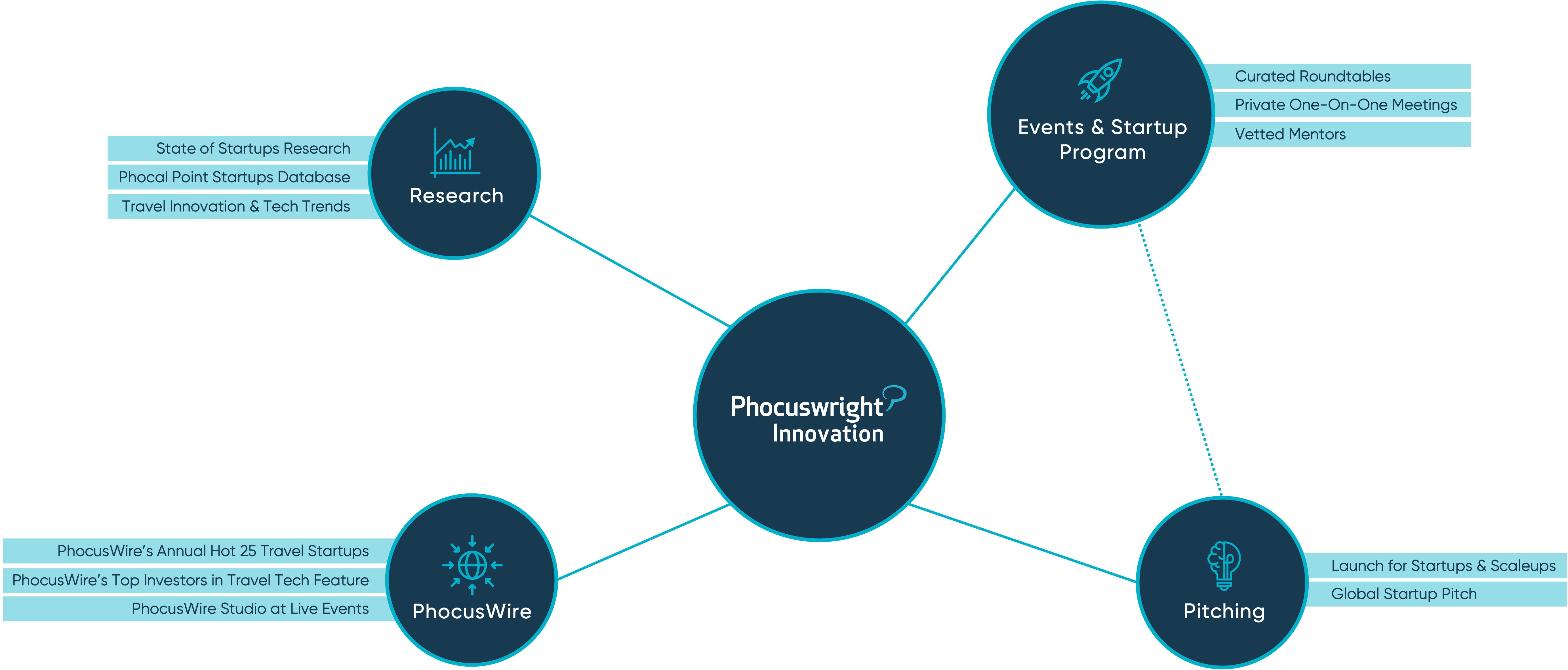 Innovation Research
Phocuswright's Open Access research platform is the foundation for our entire coverage of innovation.
Our Innovation research spotlights the most important technology and business trends industry leaders need to understand to stay ahead of the game. From artificial intelligence to super apps to sustainability to Web3, Phocuswright brings unprecedented clarity and insight.
Phocuswright has tracked the digital travel startup landscape for well over a decade. Our annual State of Travel Startups report discusses the most significant technology-driven issues or developments shaping travel distribution in the course of the year and beyond.
State of Travel Startups Report
Our interactive Travel Startups Database contains thousands of companies founded since 2005 and allows subscribers to sort and filter the list of companies based on nuanced industry-specific categories, visualize data in customizable charts, discover new companies, competitors and trends, and uncover relationships between data points.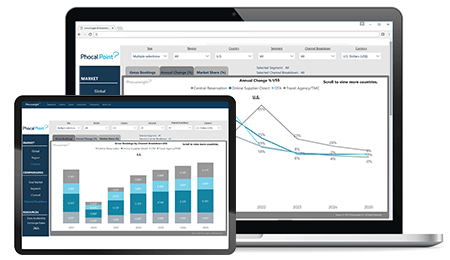 Pitch Competitions and More
Phocuswright's pitch events are a startup's gateway into the multi-billion dollar travel industry. Innovators who take the stage demonstrate new concepts, technologies and business models entering the scene.
Apply to any of our programs and events here
An esteemed group of companies has taken the Phocuswright stage bringing countless innovations to the market and collectively raising over US$8.8B in the process: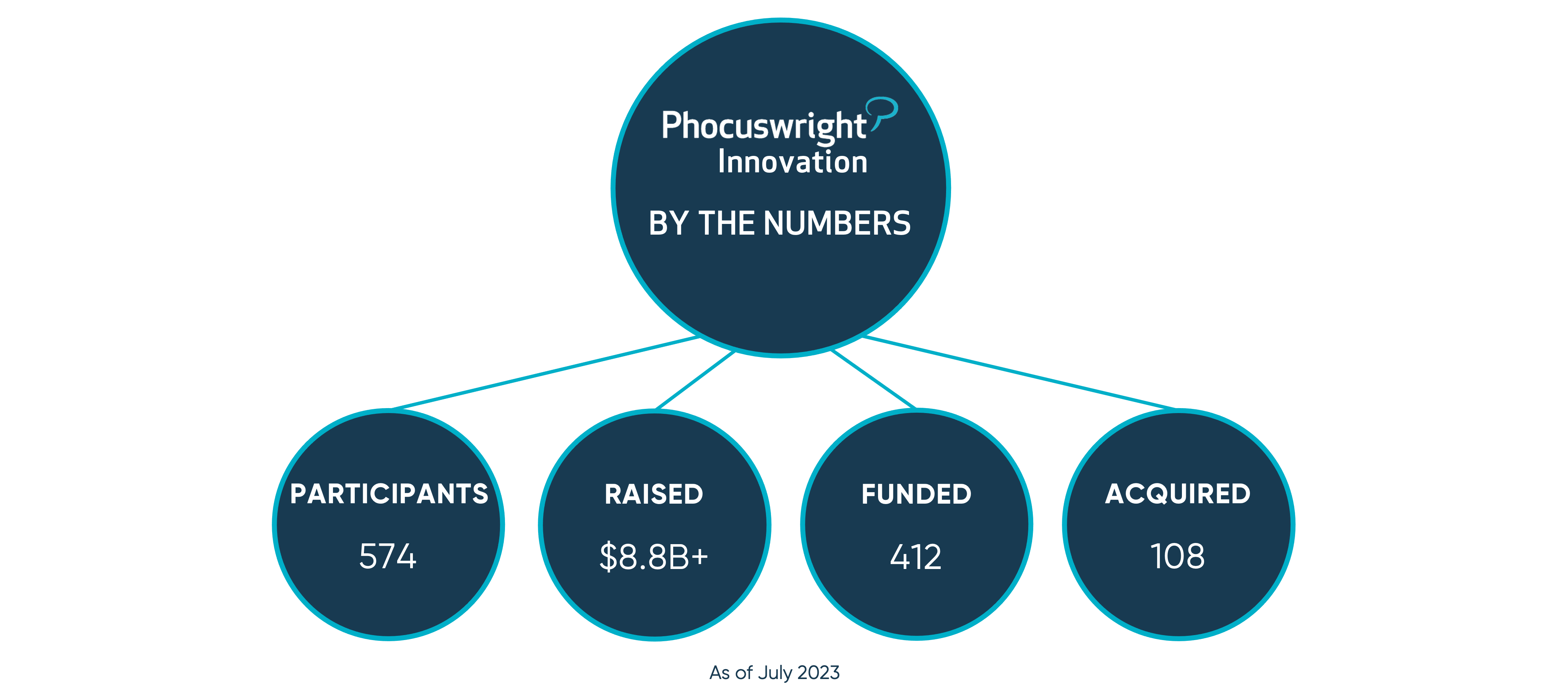 Apply to any of our programs and events here
News Coverage
PhocusWire covers the complex and exciting world of travel startups from every angle: creation and funding to acquisitions and pivots.
PhocusWire also features unique segments and editorial content:
Hot 25 Travel Startups : Annual, curated list of startups that have the greatest potential to make a difference to their sector or market in the next 12 months.
The top investors in travel tech 2023: To bring more transparency to investors' activity and strategies, PhocusWire is launching this new feature, which will publish annually. The list is based on analysis by Phocuswright manager of research and innovation Mike Coletta, who has looked at funding from January 2022 through the end of Q1 this year to identify the top travel tech investors.
Learn More About Phocuswright Innovation
To learn more about any innovation event or service, please contact us.