Research Insights
Predictive pricing and personalized bundles
Predictive pricing and personalized bundles
Published:

June 2018

Analyst: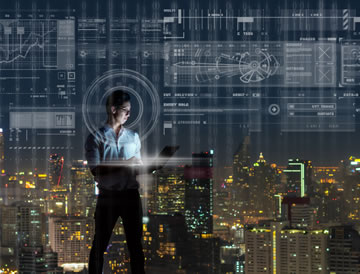 This personalized offer was created just for you! The concepts of personalization, big data analysis and dynamic pricing/offers have been discussed and debated in the press for a number of years, though limited evidence exists of any wide-level adoption in the travel industry today. The field of AI has been around for decades, but over the past few years, advancements in big data analytics, machine and deep learning, natural language processing and predictive analytics have ushered in a new era of AI-impacted applications. At the heart of these efforts is to better understand and anticipate the needs of the traveler. The question still remains on whether the desire for greater personalization will actually meet the needs of the traveler, particularly based on their specific context and persona.

(Click image to view a larger version.)
Complicating this effort is the potential backlash on the use of personalized information without the consumer's permission. With the EU's General Data Protection Regulation (GDPR) rules enforcement now in place, travel companies may potentially be subject to heavy fines for non-compliance.[1] GDPR requires travel companies to seek consumer consent when using a consumer's data. The consent must easily be understood and accessible with an equally uncomplicated way to withdraw consent.[2] In the U.S., Senator Minority Leader Chuck Schumer recently sent a letter to the Federal Trade Commission asking the federal agency to investigate the person-specific pricing technology in use and under consideration by airlines. Senator Schumer's concern is that airlines will collect information on customers' purchasing behaviors, web search history and even their incomes, and then use it to charge them higher airfares.[3]
Gaining Insight From AI
AI tools enable insight into data that would not be apparent with traditional data-analytic methods. To be successful, the AI solution needs to access a robust set of data for analysis and learning. This is essential for …
If you are an Open Access or Innovation subscriber, continue reading here.
Not a subscriber? To continue reading – and gain access to the entire research library – subscribe to Phocuswright's Open Access research subscription. Learn more about Open Access here and contact [email protected] for pricing.
[1] https://www.eugdpr.org/
[2] ibid.
[3] Robert Silk, "Sen. Schumer concerned that dynamic airline pricing will be predatory," Travel Weekly (March 14, 2018).