Research Insights
China Leads in Mobile Travel Bookings
China Leads in Mobile Travel Bookings
Published:

June 2016

Analyst: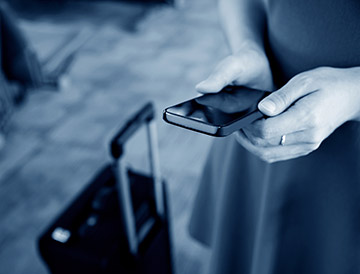 After years of soaring adoption, mobile is nearly ubiquitous among travelers in key markets (France, Germany, U.K., U.S. and China). And we're not just talking smartphones – many leisure travelers have multiple web-enabled devices to choose from. With some experience under their belts, travelers are beginning to establish clear mobile habits and preferences, but what they're choosing to do on mobile depends in part on who they are and where they live. A new Phocuswright report, The Mobile Travel Landscape 2016, analyzes smartphone usage across multiple regions, and highlights the most important mobile travel trends.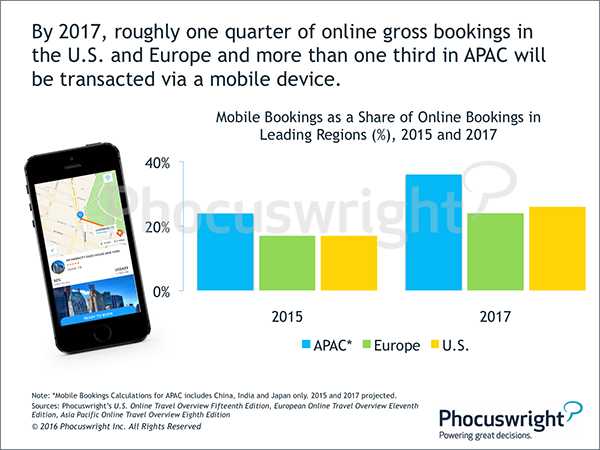 (Click image to view a larger version.)
China leads all markets in mobile booking, and is set to become the first true leapfrog market: By 2017, 60% of the country's online bookings will be made on a mobile device. In contrast, France and Germany lag in mobile bookings. By 2017, just 20% and 24% of the countries' online bookings, respectively, will be transacted via mobile.

(Click image to view a larger version.)
"Mobile travel dynamics are highly market-specific, which makes localization key to winning on mobile across regions," says Phocuswright's senior travel analyst, Cathy Walsh. "Beyond that, personalization, on-demand services and context awareness are some of the most important characteristics for travel companies to leverage on mobile." 
Purchase Phocuswright's The Mobile Travel Landscape 2016 for a survey of Phocuswright's latest mobile data and to answer all your questions about mobile travel trends across France, Germany, U.K., U.S. and China.