Research Insights
As France's Travel Market Bounces Back, Online Competition Heats Up
As France's Travel Market Bounces Back, Online Competition Heats Up
Published:

February 2016

Analyst: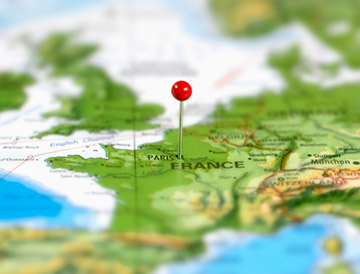 After hovering for several years on the brink of recession, France finally appears to be on a path to recovery. Positive macroeconomic conditions and an increase in high-spending foreign visitors inspire optimism. As online booking channels grow increasingly popular, online travel agencies (OTAs) and suppliers vie for the top spot. A new Phocuswright report, French Online Travel Overview Eleventh Edition, explores France's travel market dynamics, and contains detailed information on all segments in the region.
With a recovering economy and strong inbound visitation, the French travel market returned to growth in 2015 reaching gross bookings of €43 billion. Online growth at roughly 5-6% annually will outpace total travel market growth though 2017.
The fragmented nature of the French market contributes to the difficulty for suppliers hoping to challenge OTAs in the market. OTA share of the online travel market reached 43% in 2015 as global and pan-European OTAs continue to consolidate their position.
"While French travel suppliers are increasingly focused on driving supplier-direct online bookings, the global OTAs continue to dominate the marketplace," says Phocuswright senior market analyst, Europe, Peter O'Connor. "And despite a contentious relationship with suppliers, Booking.com appears unstoppable, with double-digit gains projected through 2017."
Despite regulatory challenges and supplier efforts, Priceline/Booking.com will continue to dominate the French OTA landscape, constituting nearly 44% of the OTA market by 2017.
Purchase Phocuswright's French Online Travel Overview Eleventh Edition for a comprehensive picture of the French travel market, delivering data and analysis essential to any company competing in Europe.
For more on the European travel market, explore Phocuswright's European Online Travel Overview Eleventh Edition. This report gives a detailed overview of the dynamic European travel market, focusing on six individual countries: France, Germany, Italy, Scandinavia, Spain and the U.K.