Research Insights
The Web Is Dead: Long Live the Mobile Web
The Web Is Dead: Long Live the Mobile Web
Published:

February 2015

Analyst: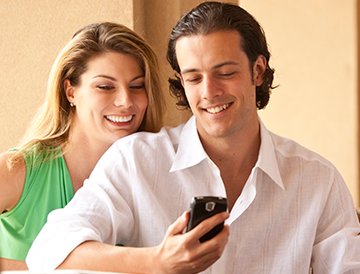 The web is nearly dead, or so they say. The rumor is driven by a well-known trend: Consumers are spending more time on mobile, and apps rule the mobile realm – not web-browsers.  
This trend, if true, would have enormous implications for the travel industry. It threatens an entire marketing paradigm where online retailers connect with a global audience that freely traverses an open web environment – not an audience that spends their time in the fragmented, closed-off world of apps.
Most of us will agree: Understanding mobile behavior is important. If mobile is the future, then what wins mobile will win the Internet. So is the trend real, or simply over-inflated media hype?
Phocuswright undertook a new study to track the mobile activity of more than 1,000 U.S. leisure travelers for a month in 2014. Using passive mobile data collection integrated with an online survey, Phocuswright captured and analyzed millions of non-identifying app and mobile web sessions, offering rich insight into how travelers use mobile devices every day.
Apps Dominate (at First Glance)
The lead of apps is undeniable. On smartphones, travelers opened apps an average of 25 times per day, while visiting only nine different mobile websites. What's more, travelers spent over two hours in smartphone apps every day.
When looking at app opens vs. browsing activity and overall time spent, apps are indeed center stage in mobile. But exactly what apps are they opening? And how are they spending all that time? Only three activities – email, social media and gaming – represent the vast majority of what travelers do in apps on their smartphones every day (see Figure 1).
Time spent in the Facebook app alone, a minute short of half an hour every day, reveals just how narrow our app activity really is. These few activities that consumers do so much of every day are dominated by apps. And it is consumers' extensive engagement with less than a handful of everyday activities – dominated by apps – that creates the illusion of the mobile web's demise.  
The Internet, however, is more than Facebook, email and gaming. Hundred-billion dollar online marketplaces thrive on things consumers don't really do – or purchase – that often. Case in point: travel. Most U.S. leisure travelers take three or fewer trips per year[1], so shopping for hotels and flights clearly isn't something we do every day – but it shows in daily smartphone activity. Travel apps, including airline, hotel, online travel agency (OTA), metasearch apps and more, represent only 1% of all time travelers spend in apps on their phones (see Figure 2).
Mobile Web Thrives in the Long Tail 
But the relatively low usage of travel apps does not mean travelers are not using their smartphones to plan trips. More are simply relying on the mobile web. Take TripAdvisor, for example. TripAdvisor is one of the most popular travel brands in the world. A little over 30% of the mobile study participants used the brand on their smartphones during the month Phocuswright collected the data. But while many (13%) used the app, even more (18%) visited TripAdvisor's mobile website. Even the app users visited the mobile website, too. Overall, only 38% of TripAdvisor smartphone users were "app only." 
The same trend can be seen with OTAs. The mobile web had nearly twice the reach of native apps, with 11% using OTA apps on their smartphones and 19% shopping on OTAs using mobile web browsers. Many would expect heavier engagment from OTA app users compared to the one-off mobile web visitor, but overall the data does not suggest a clear winner. OTA app users averaged five sessions during the month, while OTA mobile web users visited seven unique OTA pages. 
One High-Flying Exception
There is, however, a very big exception to the trend. The uptake on airline apps stands out. Some 42% of travelers with a smartphone tapped on at least one airline app. Travel brands can certainly drive engagment with apps, but at least part of it is about offering the user some type of value past the ability to shop for hotels and flights while standing in line at the grocery store. If shopping and booking functionality were the main driver of travel app adoption, then close to half of U.S. travelers would be downloading and using OTA and metasearch apps. But they aren't. They are using airline apps. And many are doing so because of the useful functionality – like flight tracking, skipping the long check-in line or mobile boarding. 
It's Alive!
Mobile apps transform our digital lives. The interaction between the hardware and the software lets brands create visually stunning, immersive experiences. And that will absolutely be important for travelers – and travel companies alike. 
But the majority of travelers want quick access to travel information without having to download an app. The mobile web is the platform that can deliver online travel companies massive reach – right at that magic moment of intent. Eighty-nine percent of online travel's smartphone audience is active on mobile search engines, averaging roughly two searches per day. 
So while apps might be taking over our day-to-day, the mobile web shines with not so popular, yet incredibly lucrative online activities. And the mobile web may continue to grow stronger as the development community continues to invest in HTML5 and other web-based technology that will make the mobile web a better place. Before travel companies get swept away by the web-is-dead hype, they should first take a step back and look more closely at just what travelers are doing on their smartphones when it comes to travel, and how they are doing it.
[1] Phocuswright's Consumer Travel Report: Sixth Edition