Research Insights
In Online Travel, Size Matters
In Online Travel, Size Matters
Published:

January 2015

Analyst: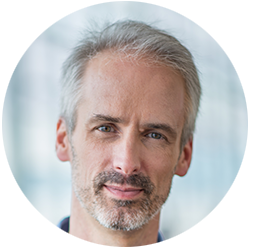 With Expedia swallowing Travelocity, Orbitz considering a sale, eDreams Odigeo in transition and Priceline stoking fears around the world, every online travel company and hotelier must confront a rising strategic reality: It's become a two-horse race, and the leaders are pulling ahead of the pack.
Online travel agencies (OTAs) are the fastest growing distribution channel globally, and the two largest, Priceline and Expedia, outpace the market by no small margin. Combined gross bookings of the two jumped from 38% of global OTA sales in 2011 to 47% in 2013 (see Figure 1). And the continued, super-charged organic growth of Priceline's Booking.com, as well as Expedia's assumption of the Travelocity volume largely in 2014 (and Australia's Wotif), mean global share of the two leaders will only accelerate in 2014 and 2015.
The rest of the OTA market is growing, but at a pace far behind that of the big two. The sheer scale of Priceline and Expedia gives them a daunting advantage across inventory, marketing and technology, to say the least. As consolidation sweeps across the online travel landscape, four key questions loom over the horizon:
What do you do if you're a tier-two OTA?
In a low-margin game where scale and technology are (almost) all that matters, online sellers short on the former face a tough haul ahead. The pace of M&A will only accelerate and recast the travel distribution landscape. Companies unable to double down on a profitable niche that flies under the radar must seek new avenues to scale.


What does the future hold for regional brands?
Several markets – from Latin America to India, Russia to Asia – have smaller but strong, independent OTAs. Local expertise and first-mover advantage count for something, but Booking proves to be especially adept at leveraging its scale and marketing expertise to burrow in and grow like a weed.

(Even in the insular and exceptional Chinese market, local leaders place growth before profits and – in a significant, if under-publicized, shift – looking beyond their own walls for growth.)


Can Expedia shift from defense to offense?
Expedia gained some ground through acquisitions and shifts in its approach to lodging supply. But while the world's former number one shores up familiar defenses through the acquisitions of Travelocity and Wotif, Priceline continues to deliver impressive organic growth while seeking greener pastures in new ventures (dining reservations). While ostensibly a two-horse race, there's a clear leader right now. And we'd prefer things were a little closer.


Will a dark horse deliver an upset?
From Amazon to Alibaba, Apple, Facebook and – of course – Google, speculation has been rampant, and in most cases come to naught. While any of these entities has the potential over the long term to disrupt travel's digital status quo, TripAdvisor – and its aggressive moves into mobile, meta and transactions – is the one to watch … for now. (And let's not forget Airbnb, whose rapid growth and nontraditional approach to accommodation and distribution continues to shift the travel landscape.)
 Join Phocuswright on Tuesday, February 3 for a special free webinar, The Year Ahead in Digital. Phocuswright analysts will examine the impact of OTA consolidation and other key trends shaping your year ahead. LEARN MORE • REGISTER NOW (FREE)
Interested in more key data and insights on the global online travel industry? The Phocuswright Yearbook 2014: The Year Ahead in Digital Travel is a compendium of the critical trends transforming the global digital travel marketplace. Designed in an easy-to-read presentation format, the Phocuswright Yearbook 2014 provides a comprehensive, data-led overview of the state of digital in travel, featuring global online and mobile travel market sizing and forecasts, regional segmentation with a focus on emerging vs. developed markets, key trends in changing consumer behavior, highlights from landmark research on the U.S. travel advertising market, the rise of sharing and private accommodation, the ascent of the Chinese traveler, and what the future holds for OTAs, airlines, hotels and more. Click here for more information about the Phocuswright Yearbook 2014.