Report
Independent Lodging: Lost Opportunities?
Independent Lodging: Lost Opportunities?
Published:

December 2015

Research Type:

Segment:

Region:
Summary
This November 10, 2015 webinar is based on research from the corresponding report: Independent Lodging Market: Marketing, Distribution and Technology Strategies for Non-Branded Properties.
---
In Partnership With h2c GmbH

What do the U.S. and European hospitality markets have in common? Very little – especially when you consider the state of non-chain hotels. Independent lodging is one of the least understood, yet important sectors of the travel industry. For centuries, this vibrant yet fragmented market has functioned by a set of rules all its own.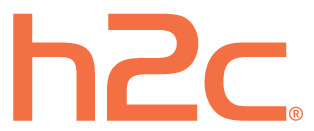 From four-room country inns to large, urban hotels/motels, these properties are truly self-sufficient – operating with little if any guidance from a franchise or rep company. As distribution and marketing costs rise and decisions get more complex, many independent properties don't have the tools, resources or expertise to compete. Yet many continue to survive, and thrive.
In this November 10, 2015 webinar, Michaela Papenhoff, managing director of h2c, and Lorraine Sileo, senior vice president of Phocuswright, compared the unique attributes of independent properties in Europe versus the U.S. Download the presentation deck and audio recording to discover which partners and channels are most effective and where they will be placing their marketing and distribution budgets in the future; explore how independents are faring and what does their future look like; and more. By shedding light on the challenges and preferences of independent properties, you will come away with a better understanding of their wants and needs. This 35-minute webinar includes a Q&A segment.
Topics include:
Size and composition of the independent lodging market
Key differences: Europe vs. U.S.
Most and least effective distribution and marketing channels
Adoption of technology systems
---
Michaela Papenhoff
Managing Director, h2c GmbH
Michaela Papenhoff founded h2c GmbH in 2001. Building on over 20 years of hospitality experience, including front desk, reservations, sales development and public relations at international hotels chains, Michaela recognized the initial stage of electronic distribution and the great potential of global marketing early. In her former function as director of e-distribution and e-marketing at a leading European voluntary hotel chain with more than 200 member hotels, Michaela implemented the company's first central reservation system and was accountable for all properties' revenues via electronic channels. Concurrently, she set up a CRS specialist team which trained all associated hotels, thus providing an on-demand knowledge pool. By completing her International Executive MBA at the Rotterdam School of Management/Erasmus University, she gained multiple skills in marketing, finance, leadership development and change management; her industry insight initially began with a professional hospitality education program.
---
RESEARCH PARTNERS AND SPONSORS
Phocuswright and h2c's research was made possible by the partners and sponsors of the study:

PARTNERS
Dashbell
Hotelbeds
HSMA
Miles Media Company
Northstar Business Development and Licensing
Travelport

SPONSORS
AccorHotels
GTA
Hilton (Curio)
HRS Group
IDeaS
Leading Hotels of the World Ltd.
Marriott
SiteMinder
TripAdvisor
Worldhotel
What is Open Access+
With Open Access+, your company gets access to Phocuswright's full travel research library and data visualization PLUS Special Project deliverables.
Learn More
Curious? Contact our team to learn more:
+1 860 350-4084 501
sales@phocuswright.com
Provide your information and we'll contact you:
What is Open Access
An Open Access subscription provides company-wide access to the whole library of Phocuswright's travel research and data visualization.
Curious? Contact Our Team to Learn More:
+1 860 350-4084 501
sales@phocuswright.com